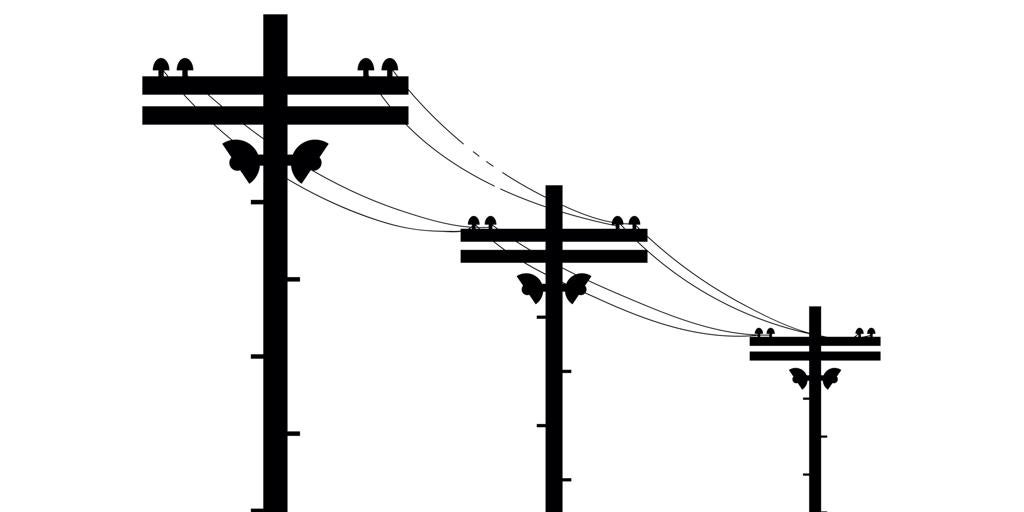 High-flying innovation to protect birds
Updated:
Keep

The problem is in the air. According to the estimates of the Spanish Society of Ornithology (SEO/BirdLife), some five million birds die each year from shocks and electrocution on power lines. According to its 'Red Book of Birds of Spain (2021)', this is the main cause of mortality for 32 bird species of the 97 for which the so-called 'threat data' is available. In addition, we must add the impact of the crashes with the wind turbines of the wind farms.
«The correction of power lines (they point out from SEO) to avoid electrocution and the use of new technologies or techniques to limit collisions is not just something absolutely a priority, it is a legal obligation.
This has been recently recalled by the Supreme Court which, in its ruling 1215/2021, requires that energy infrastructures have the necessary measures to avoid environmental damage caused by electrocution or collision, ratifying the responsibility of the companies that own these facilities to undertake the necessary reforms». For this reason, the Spanish Government has announced the economic provision, through European funds, "against collusion and electrocution on high-voltage power lines", for a amount that can reach 60 million, to guarantee "the conservation of biodiversity and the restoration of ecosystems". Wanted protect the avifauna and, furthermore, rationalize operating costs, due to the additional costs and problems caused by power outages caused by these accidents.
Companies like Ernergiot address this dual need through the sensorization, as was recognized with the recent distinction with Iberdrola's 'Startup Challenge' for its work in protecting bird life in electrical networks.
safe heights
as highlighted Gonzalo Murillo, electronic engineer, doctor in microelectronics and founder of the company, this ecosystem of sensors and 'Internet of Things' devices It is based on "distributed intelligence, with smart wireless devices that are self-powered, recovering residual energy from the environment or 'working' with magnetic fields that are generated by current or vibrations."
These technological implementations will save thousands of lives of birds (especially birds of prey and storks), which make their nests or lean on the power lines… at intersections that range between zero and 400,000 watts. An acoustic signal scares species away from a dangerous environment which, in addition, and thanks to this innovative sensor process (humidity, solar radiation, etc.), gains in maintenance and management possibilities (up to 20% in operating costs) thanks to the Predictive Maintenance. Technology not only at height, since, as Murillo points out, work is done on the surface, "to detect the risk of excessive vegetation that approaches dangerous surfaces… it is estimated that 8% of unprovoked forest fires are due to this cause" .
In the case of REE (Red Eléctrica de España), they highlight how their studies detect how «power line supports and substations are used by birds as shelter spaces for nesting or as 'oteaderos'. We have registered more than 1,000 white stork nests, 30 osprey chicks born in our facilities in Andalusia and two Egyptian vulture chicks born on supports in Extremadura (a unique case in the western world)».
How do you prevent accidents? The company adopts measures such as, at source, avoid drawing lines through 'sensitive areas' and, at all times, collaborate with research centers and universities (CSIC, Miguel Hernández University, Zaragoza University, etc.) in the design of more effective signalers and early detection systems for possible collisions. And they have more than 15 collaborative projects underway with environmental organizations, research centers, universities and autonomous communities, which seek to protect, recover and reintroduce sensitive or threatened species.
sustainable ingenuity
Iberdrola also applies its "passive avifauna protection systems" within its activity in wind power generation, if not in a technological way, then innovative, based on internationally tested projects. This is the case when painting one of the three white blades of each installation (up to 65 meters in length) black, since it has been shown that the risk of avian collision is reduced by up to 70%, according to data from the Norwegian Institute for Environmental Protection.
Another action on the ground (tested, in this case, in more than 60 towers in seven parks in Burgos) is to install some vinyl (black eyes) about three meters high on the base of the wind turbines… a curious initiative which happens to save lives, as demonstrated after a test phase in the south of France, with a 60-65% of deaths averted. With actions like these, as highlighted by the company, "solutions that promote the coexistence of renewables and ecosystems are promoted."
Reference-www.abc.es