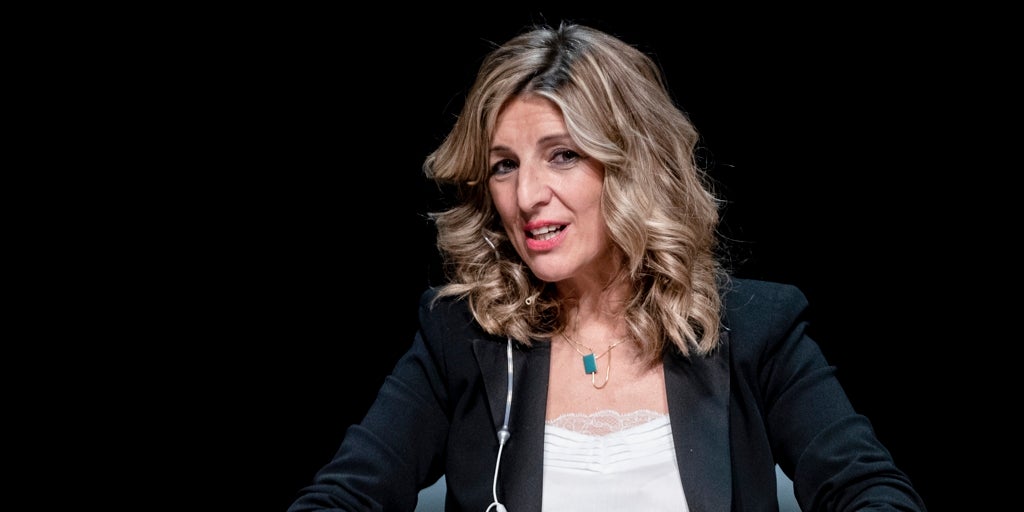 Diaz's labor
Madrid
Updated:
Keep

In January 2015, Thomas Piketty came to debate with Pedro Sánchez. Six years later, the most famous French economist has come to share the stage with Yolanda Diaz, the self-propelled star of the Spanish left. In their conversation, one of the mythical animals of progressivism came to light: the participation of workers in the management of companies. This confirms that one of the axes of the movement that Díaz wants to lead will be Labor, a current that has not been successful in Spanish politics, but that in the United Kingdom is preparing to win back its voters.
An essential thinker for Labor in the 21st century is Jon Cruddas, author of 'The Dignity of Labour'.
Cruddas, which I came to thanks to a review by Esteban Hernández, argues that a good part of the current left refuses to deal with the workers and their 'ethos'. Overwhelmed by the onslaught of more educated young people who have grouped themselves in parties like Podemos and who focus on issues that have to do with not working -universal incomes or the reduction of the working day-, the left would have abandoned the workers at a time when digital platforms, the technological revolution and the financial economy make the lower and middle classes feel more vulnerable.
Díaz is willing to give Cruddas a spin and at a time when inflation will revalue labor relations, this could be a success.
However, the idea of ​​forcing labor participation in the management of companies may not be a good idea. Piketty he cited Sweden or Germany as a model to follow. Everyone agrees that, in Germany, the 'Aufsichtsrat', the Supervisory Board of the management bodies that allows the participation of workers in it, has worked well since it was implemented in 1976. But, in the end, its contribution It has not been so much in the managerial task of making companies more profitable or efficient, but to reduce conflict and get everyone to row in the same direction. For that we already have company committees.
This institution is also deployed in a social and cultural environment that is extraordinarily favorable to businessmen, who are the ones who have the upper hand in Germany. First, there they are not the object of smear campaigns like the ones that have been carried out in Spain, even in school textbooks. Second, company chiefs of staff are extraordinarily powerful because, when the education system decides which children go to college and which don't, which can happen as early as 12 years old, they are the ones who control the development of vocational training and access to dual training. We speak then of radically different social and cultural realities that require putting steps of social trust that in Spain are missing or have been undermined. [email protected]
Reference-www.abc.es