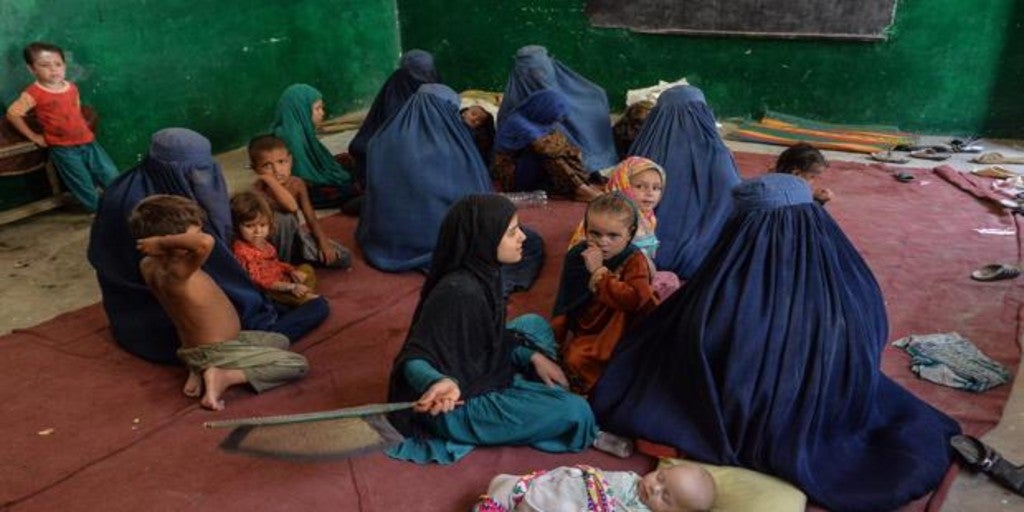 Afghan displaced families denounce having to sell their organs and even their children to survive
Updated:
Keep

Displaced families in a reception camp in the province of Afghanistan de Balj have denounced that they are being forced to sell their children and their own organs, like the kidneys, to survive the harsh winter that is beginning to devastate the Central Asian country.
The families come from the northern provinces of the country, such as Sar e Pul or Faryab, and survive on the help from charitable organizations who are trying to raise cash to dissuade them from selling their children -a child 'costs' 1,250 euros- or their kidneys -which are paid at around 1,850 euros-, according to Tolo News.
These families now live in the provincial capital, Mazar e Sharif. "We are overwhelmed. Nobody pays attention to us.
We are in serious trouble," denounces one of the displaced, on condition of anonymity.
One of the displaced forced to sell his organs is Dilbar, who delivered one of his kidneys to save his sick son. "I took her to the hospital but the doctors told me that there was no possibility of paying for the treatment with what I had," he lamented.
The head of the charity committee responsible for the displaced persons camp, Mohamad Sadiq Hashimi, has called on national businessmen to boost efforts to help people in need across the country.
"There were some sisters who were ready to sell their kidneys; some of them have already done so. I saw some families who sold their children. We could have helped them," he lamented.
Reference-www.abc.es