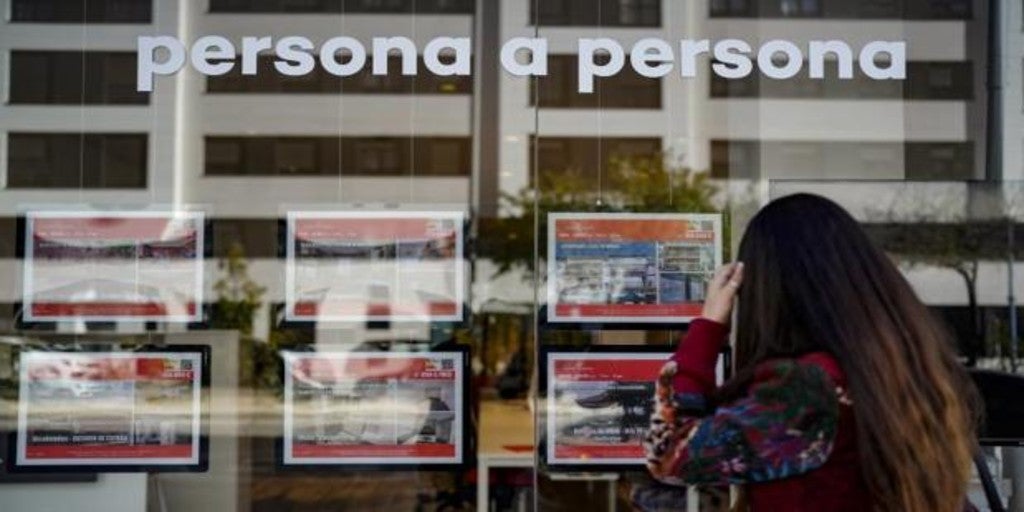 When does the youth rental bonus come into force and who does it affect?
Updated:
Keep

The Council of Ministers is expected to give the green light this Tuesday, January 18, at rental aid for young people. However, this measure will be applied retroactively from January 1, 2022, since it is contemplated in the General State Budgets (PGE) of this year with 200 million euros.
The bono consists of aid for young people between 18 and 35 years have some income less than 24,318 euros per year -3 times the Public Indicator of Income for Multiple Effects (IPREM)-.
The aid is granted per person and not per dwelling, so each young person who meets the requirements will receive a maximum of 250 euros regardless of whether you share a flat
or lives alone, as explained by the Minister of Transport, Mobility and Urban Agenda, Raquel Sánchez.
The government has established various limits in order to receive this bonus. The aid can be received for a maximum of two years provided that the requirements are met within that period and the rental price must be between 600 and 900 euros. In addition, the amount received must not exceed the price paid by the tenant.
At the moment the Executive has not given more details about what the requirements will be or how it can be ask for help, although everything indicates that it will largely depend on the Autonomous Communities.
This Tuesday more keys will be known about the aid, since, as the minister recalled this Friday, the Council of Ministers will undertake the second reading of the Housing Law, which includes the limitation of rental prices and the new youth rental bonus of 250 euros, reports EP.
Just this regulation has been rejected this Friday by the General Council of the Judiciary (CGPJ) and even so the Government assures that the housing law will be "soon" a reality and recalls that the CGPJ report is not binding.
Reference-www.abc.es