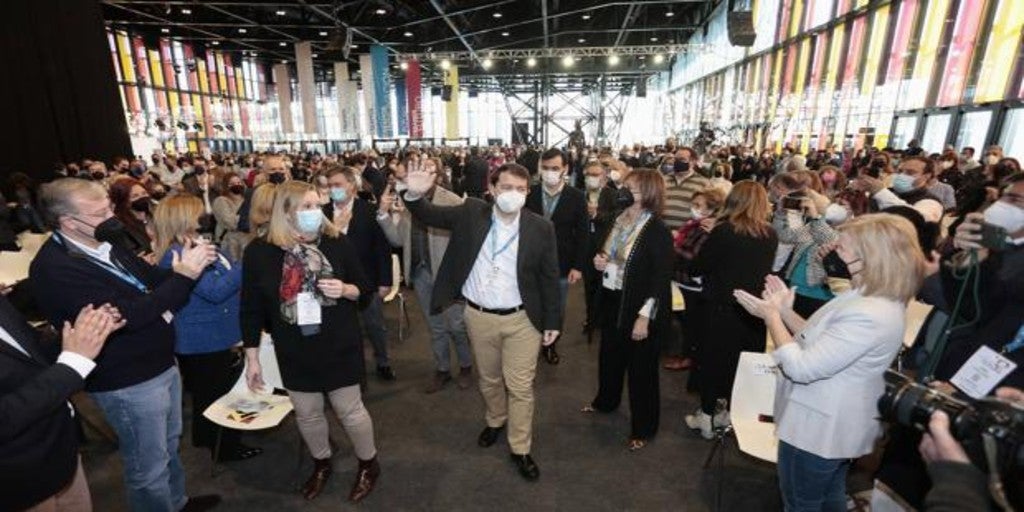 Vázquez asks to "learn the lesson" and concentrate the center-right vote on the PP
LION
Updated:
Keep

The general secretary of the PP in Castilla y León, Francisco Vazquez, has asked this Saturday to "learn the lesson" and cconcentrate the vote of the center right in its formation and has criticized the management of the national coalition government during the pandemic for "leaving the communities alone".
In the presentation of management report, approved without votes against, Vázquez has reviewed the activity of the party since April 2017, when the current executive chaired by Alfonso Fernández Mañueco was elected through the first primaries of the formation in Castilla y León, until the regional elections of May 2019, in the that the PSOE won, but managed to govern with the pact with Cs, and the current moment, marked by the health crisis.
However, he stressed that in the municipal elections the PP obtained more councilors than the PSOE and that in the last national elections they "turned around" the results of May 2019 by defeating the socialists in the Community, who were also the most voted in the general elections of April 2019.
Vázquez has censured the socialist opposition, led by Luis Tudanca, for moving away from the pact for recovery and for presenting the motion of censure almost a year ago and has blamed the loss of some consistories to the pacts of the left, as in the case of Burgos, or León, where he described as a "gift" from the Union of the Leonese People (UPL) that the PSOE governs in the Leonese city.
He also recalled that the primary election of Alfonso Fernández Mañueco in april 2017 there was no confrontation in the stage of cohabitation with the regional government chaired then by Juan Vicente Herrera, but there was unity.
Thus, he highlighted the coordination with the provincial presidents in the congresses held after the regional one throughout the summer of 2017 with the renewal in five provinces. To refer later to the extraordinary national congress in which Pablo Casado was elected as national president.
From this period, as party activity, he referred to a thirty motions approved by city councils and councils in which the PP governs, to the provincial conventions and the forums to prepare the electoral program for May 2019.
The Popular Party of Castilla y León "he went into electoral mode" and in the general elections in November "the results of April were turned around" by winning the PSOE, continued Vázquez, who has highlighted the victory in the local elections in more than 1,300 municipalities and with 6,683 councillors.
Reference-www.abc.es