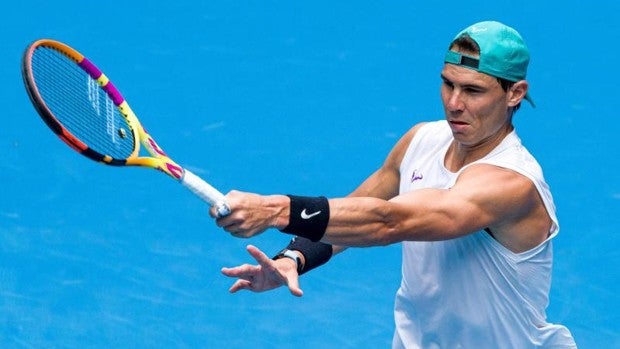 Nadal: "The Australian Open is bigger than any tennis player"
Updated:
Keep

While Novak Djokovic he spent the night at the Hotel Park, waiting for his situation to be resolved on Sunday, since his visa was canceled for the second time, Rafael Nadal The Australian Open was already beginning with the presentation to the required press. The questions, beyond his state of health, also focused on the situation that his Serbian rival is experiencing.
The Spaniard wished the world number 1 all the luck in the world, but also indicated that there were still issues to resolve. "From my point of view, there are many questions that need to be answered. I think it would be nice if everything was cleared up soon. I really respect him, even if I don't agree with many of the things he has done in these two weeks.
«Novak Djokovic is one of the best players in history, without a doubt. But the Australian Open is much more important than any one player. If he finally plays, great. If not, the Australian Open it will be a great Australian Open, with him or without him», continued the Balearic.
The third racket in the world also spoke, Alexander Zverev, who described as "unfair" the treatment that was being given to Djokovic. «I don't think I would have traveled here if I didn't think I could play, having the authorization to be in the country. If you have the visa, you think you are going to play. "Novak is a very big name, he is a world star. The Australian government and the Victorian government should have been clearer on what was going on. I believe that it is not fair to make a person come and not play the tournament», continued the German. Stefanos Tsitsipas was upset about the whole situation: "There has been no talk of tennis in the last two weeks."
Reference-www.abc.es