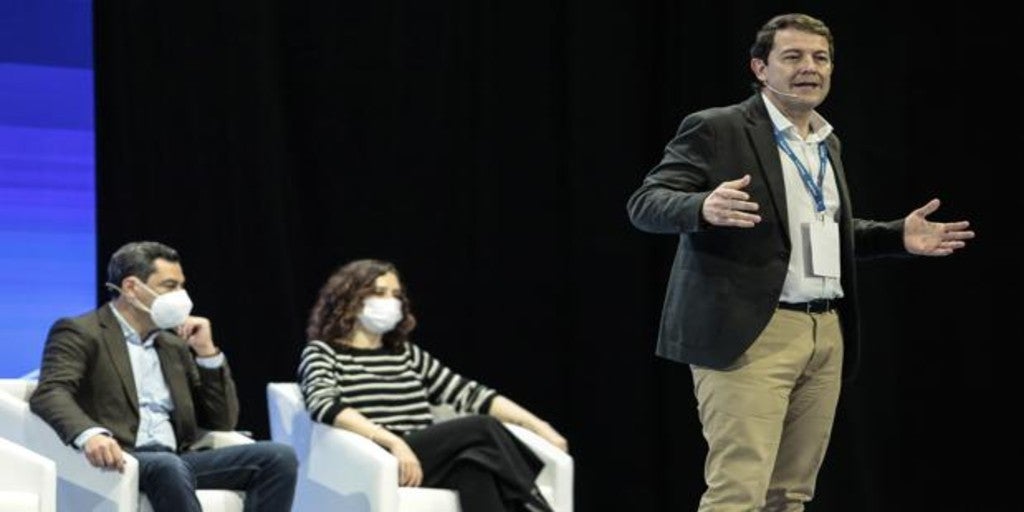 Mañueco: «We are a party with experience and free of experiments»
Valladolid
Updated:
Keep

Aware that the congress of the PP of Castilla y León is being held at a transcendental moment, "at the gates of regional elections", Alfonso Fernández Mañueco, the only candidate who stands for re-election as president of the party, has guaranteed this Saturday that his training is «a party with experience, free of occurrences and experiments».
"We are a party of working people, involved in improving society, with people who have an unwavering will to serve the public", assured Mañueco, before calling for unity and invite "all those who believe in a better future for Castilla y León" to join the popular at the polls.
In the speech prior to his reelection, the also president of the Board has assured that the regional PP is the one with "the largest structure" within the national formation thanks to its 1,422 mayors. A party that can defend the interests of "each of the nine provinces" and maintain a "same speech" throughout Spain.
"With large electoral majorities, we have responded to trust with efficiency in management and good results," stressed the popular leader, who has applied to his supporters to «to lead the new stage» counting on «everyone».
"Everyone fits in this project," he insisted, before thanking the support, especially that of anonymous sympathizers and affiliates, since he decided to anticipate the elections on February 13.
And as a declaration of intent, he has ensured that "moderation in forms is not incompatible with firmness." «I want to represent the large moderate layers outside of radicalism and demagoguery, which are not liked in this land».
Reference-www.abc.es