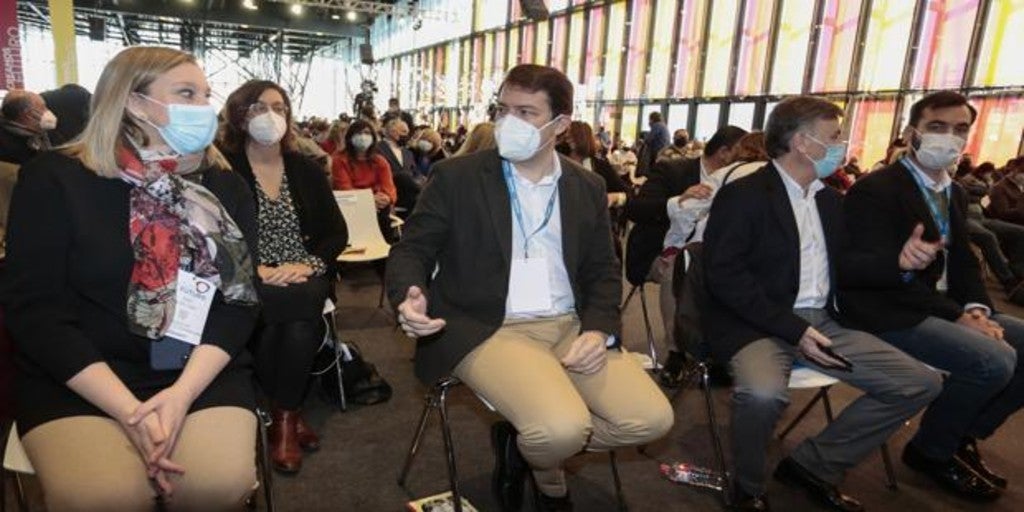 Mañueco maintains his nucleus of trust: Vázquez, Blanco, De la Hoz and Lacalle
Lion
Updated:
Keep

The president of the Popular Party of Castilla y León and candidate for re-election, Alfonso Fernandez Manueco, has announced this Saturday in his speech at the congress of the autonomous formation the proposal of names of the new executive to have a "stronger and more cohesive" party and win the elections on 13F, in which he remains secretary general, Francisco Vázquez, and his trusted nucleus.
In eight deputy secretaries, two more than now, the director of the electoral campaign, Raul de la Hoz, continues in Communication; the president of the organization of the congress, Elizabeth White, assumes Sectoral and Economic Policies; Hector Palencia passes to Organization and Municipal Politics; Javier Lacalle a Parliamentary and Electoral Action and Maria Jose de la Fuente to Social Affairs, informs Ical.
He enters the Vice-Secretariat for Studies and Programs Irene Munoz, while those of Rural Development and Depopulation, assumed by the former president of the PP of Soria Yolanda de Gregorio and of Environment and Just Transition that falls on Ester Muñoz, current delegate of the Board in León.
Reference-www.abc.es