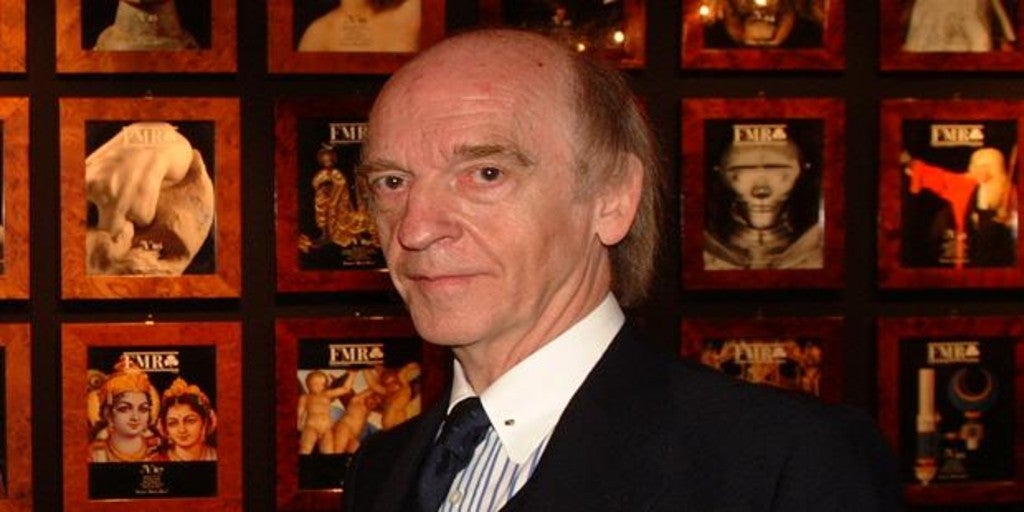 Jean Louis Mathieu, the magician of society
Madrid
Updated:
Keep

Today I feel like writing about a friend who has left us. i met Jean-Louis Mathieu in 1970, when I accompanied my mother to a parade at the Villagroy Fur Shop. His peculiar physique and his extraordinary treatment caught my attention, when he introduced us to the jeweler Luis Gil. From that moment I was not only part of his privileged list, but an uninterrupted friendship relationship was formed over the years.
He was a society magician with a special personality, beyond flattery and adulation, with the most exclusive and elitist agenda of the last fifty years. No one in Spain had a similar calling power. Characters from all over the world moved to the tune that Jean Louis marked. He mixed characters from different fields with an unparalleled mastery.
I have witnessed how the barons Edmond de Rostchild, the Queen Maria Jose of Italy, Yoko Ono, Zsa Gabor, Isabel Adjani The Gina Lollobrigida they treated him admirably. I shared a table with all of them and a few more at the Excelsior in Montreaux, since Mathieu was born next to Geneva.
I remember his invitations to Morocco, where he was almost a member of the Royal Family and always respected as a court chamberlain throughout the Kingdom. In Marrakech or in Fez he would organize days full of wonderful parties, adventures in the desert and visits to palaces with lavish dinners and grandiose shows and shopping in souks meeting extraordinary artisans.
Countless memories come to mind, such as those of the Seville Expo and the days with Jean-Louis Scherrer, Catherine Deneuve Y Enrique Puig. his devotion to Naty Abascal, his friendship with Ira de Furstemberg, Teñu de Hohenlohe Y Beatriz de Orleans, his admiration for Antonio, the dancer and his dedication to Pedro Trapote, who in turn, with great generosity, protected him until the last moment, were a constant in his life.
I remember once he asked me to accompany him to the Corte Inglés de Princesa and I saw how a legion of employees followed us. It was a courtesy from his friend Ramon Areces.
At Pachá and Joy Eslava, he organized important fashion shows, magnificent concerts and spectacular parties that, no matter how hard they try, will never be the same. Members of royalty, academics, writers, first-rate nobility, bankers, businessmen and artists of all kinds, where bullfighters always had a prominent place, attended their calls, happy.
Jean Louis one day withdrew from social life, discreetly, apologizing when someone called or summoned him. He understood that his time was up. He didn't tell me, but I always sensed that the vulgarity he was so opposed to had taken over a society that no longer had anything to do with the one he had represented and whom he had cared for and pampered so much.
He never gave value to money or his own, or that of others. He valued his friends for their personality, for being who they were and to them he was always faithful, because a person who only shared happiness in his life for others has left, wasting an exceptional human category.
Reference-www.abc.es