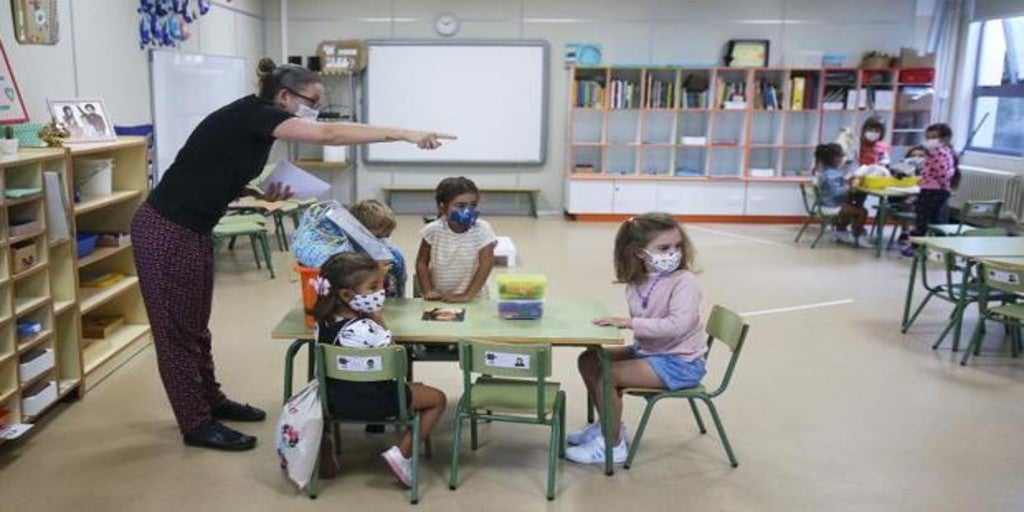 Galician schools will receive 55,000 tests for the coronavirus from Monday
Santiago
Updated:
Keep

Galician primary schools -both public and private- The 37,500 saliva antigen tests will begin to receive next Monday on the occasion of the return to the classroom, while another 17,500 will be available on demand on the Sergas platform. The tests will be carried out at home on a voluntary basis and the distribution between families will be supervised by the covid coordinator of each center.
The Ministry of Health has reported this distribution that, he stressed, joins the tests that it made available to families so that children aged 5 to 11 could take them before the Christmas holidays and back. In addition, in an act in Bueu (Pontevedra), the Minister of Education also confirmed the distribution of the antigen tests that were announced this week and that aim to help alleviate the epidemiological situation, given the appearance of the omicron variant.
Currently, he indicated there are 11 classrooms closed and an affectation of 0.13 percent, In this regard, Román Rodríguez has highlighted the certain "normality" of the classrooms in the current explosive context, since "almost half a million" people go to the centers daily, including schoolchildren, teachers and other workers.
This detection system will be available for an estimated period corresponding to the first two weeks of returning to the classroom, after the holidays, which corresponds to the maximum incubation period of 14 days for covid, although it may be extended (this availability) depending on the evolution of the pandemic. Of the 55,000 tests, 37,500 will be distributed directly in educational centers, providing each of them with the number of tests equivalent to 25 percent of their students from 5 to 11 years old.
Objective met in vaccination
This Saturday's day closes the first phase of childhood vaccination – from 5 to 11 years old – in Galicia after the last batch of pediatric doses arrived this Monday, but the Galician Community has already fulfilled, three weeks before, the objective set by the Ministry of Health of achieving 70 percent coverage in this population. Thus, 75.3 percent of children with the first dose, Galicia becomes the first community to achieve the milestone set by the Ministry of Health and which placed the 70 percent barrier on February 7.
Reference-www.abc.es