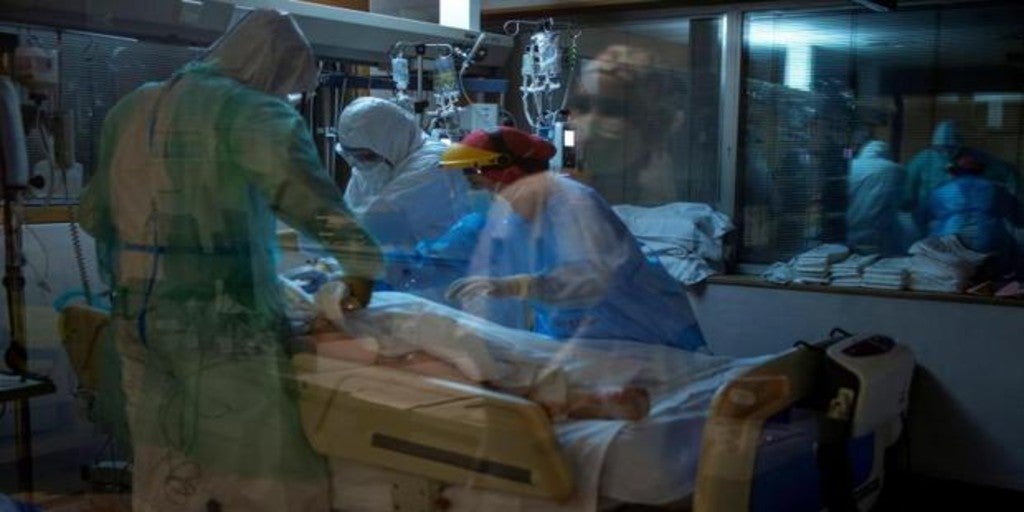 Galicia continues at an unstoppable rate of Covid infections: 8,614 on the last day
Santiago
Updated:
Keep

The sixth wave of the coronavirus continues with unprecedented transmission throughout the pandemic. On the last day, the Sergas has reported 8,614 infections, 187 more than the previous day. Between Monday and Saturday the new positives for coronavirus reach 44,154, almost double those registered last week (24,154). The appearance of the ómicron variant together with the high percentage of vaccination seems to be slowing down hospital pressure, which has nothing to do with previous waves. However, care overload is now recorded in primary care.
According to the data provided this morning by Sergas, which reflects the situation at 6:00 p.m. on Friday, in Galician hospitals there are 539 people admitted.
The figure improves slightly with respect to the previous day, two less. But the patients in the hospital are 130 more than those notified in the balance of last Saturday. In the last 24 hours, three people admitted to the ICU have risen (56) but five have been lowered on the ward (483). The deceased people diagnosed with Covid-19 since the start of this pandemic in Galicia as a whole amount to 2,843. On Thursday, the Ministry of Health reported seven new deaths.
Active cases of coronavirus also rise again and are already 69,717, which is 5,330 more than the previous day. The figure had fallen significantly this week when the discharge protocol was changed to reduce the quarantine of asymptomatic patients from 10 to 7 days. The number of people experiencing Covid simultaneously in Galicia continues at unprecedented levels in previous waves. In the winter of 2021, a maximum of around 22,000 cases had been reached. But in that wave there were 1,452 people admitted. Galicia has accumulated 327,768 infected by coronavirus since the beginning of this pandemic, of which 74,988 correspond to the Vigo area; 69,500, to that of La Coruña; 49,402, to that of Santiago; 41,184, to that of Orense; 39,003, to that of Pontevedra; 33,899, to that of Lugo; and 19,792, to that of Ferrol.
As for the positivity rate in PCR -number of infections detected per 100 tests-, it drops to 25.68% from 26.09% on Friday, but it is still well above the 5% recommended by the WHO to keep the pandemic under control. The accumulated incidence in Galicia also exceeds the average for Spain. According to the data provided on Friday by the Ministry of Health in the Community, they have registered 3,350 cases per 100,000 inhabitants in the last 14 days, compared to 3,192 on average in Spain.
Reference-www.abc.es