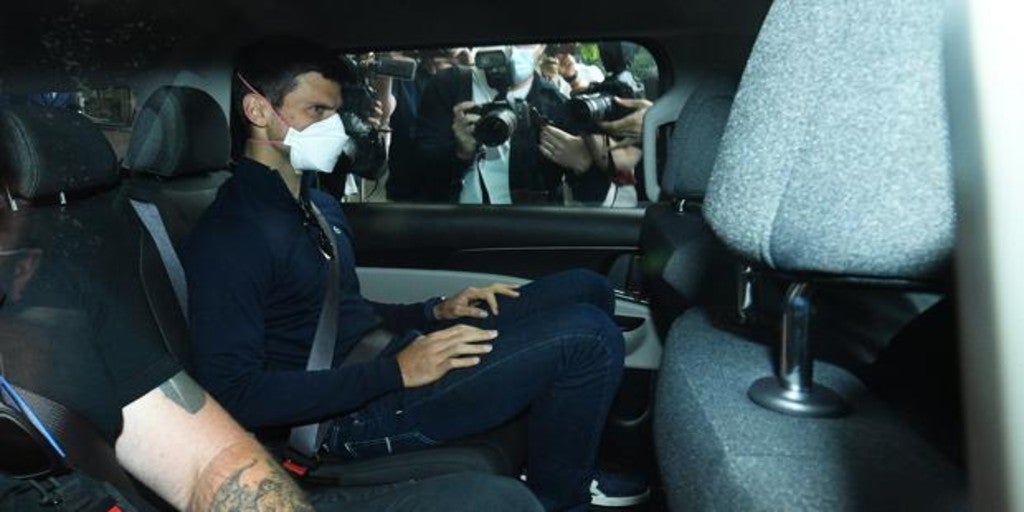 Djokovic, the king of mambo
Updated:
Keep

Usually occurs. People with such professional success – athletes, actors, artists, scientists, even intellectuals, who influence public opinion – often go crazy when asked about daily life, and I say nothing about politics. Sebastian Haffner described them in one of his cruelest phrases: "Intellectuals in politics are like swans on land" (despite being one of them, but he always maintained the rigor of the jurist he was in his historical analyses).
No better example than that of Novak Djokovic, who after having won everything on the tennis courts, believed that he could break all the rules, and showed up in Australia ready to win his Open, one of the four greats, as he had done in nine previous occasions.
The first surprise came from the Australian customs officers, not accepting his visa, as he had not been vaccinated, and confining him to a hotel, where he would spend quarantine while his case was resolved. The commotion was enormous and a judge validated the visa, which he celebrated by rallying and waving victory signs to the spectators. Something very his that did not last long, as the Australian Government took action on the matter and the Immigration Minister, "exercising his authority and for reasons of health and good order", canceled the champion's visa, who returned to the confined hotel until a court renders the final judgment. That judging by what the Australian Prime Minister has said, it will not be favorable to him: "Australians have made many sacrifices during this pandemic, which we hope they will protect themselves."
It has been of no use that Novak Djokovic's family has accused the treatment of Nole, his nickname, of "indecent", and that the whole of Serbia supports them in their protests and regrets. More when it has been known that there were other irregularities. Nole not only hadn't been vaccinated, but he put 'NO' as the answer to the question if he had been to any other country in the last fourteen days. When there are photos that place him in Marbella at the end of the year and in Belgrade shortly before. Always with people. Apart from having granted an interview to the French newspaper 'L'Equipe'. He apologizes on the grounds that the form was filled out by someone on his team. Almost worse, because either he tries to blame a subordinate or he did not give it importance, confirming that the Serbian tennis player believes he is above those things that happen to mortals. Today he is undoubtedly the king of tennis, but a Roger Federer, a Rafa Nadal and other racket kings would never have done it. Which leaves him the king of the mambo, which he tried to be when he created a rock band. By the way. How did you enter Spain? Or are we a covid strainer?
Reference-www.abc.es