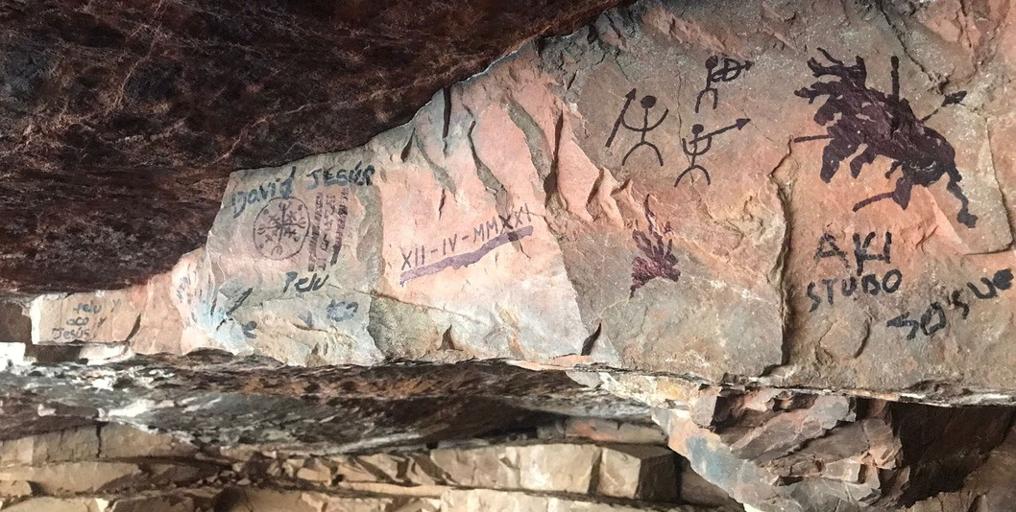 Vandalism in the cave paintings of 'La Rendija'
Updated:
Keep

The cave paintings of the coat of 'The Crack', a natural cave opened in the Sierra de Herencia, have been regrettably stained with offensive graffiti. An act of vandalism that supposes a "attack on cultural heritage". The Junta de Castilla-La Mancha is already carrying out a report to assess the damage to the cave paintings and the work that will be necessary to clean the graffiti.
"It is outrageous that some damage something that is part of the cultural wealth of our peoples and that, in addition, are a source of tourism development for them," said the Deputy Minister of Culture and Sports, Ana Muñoz, who has also announced that is going to do a study on this location and a photogrammetry of the entire shelter.
'La Rendija' is 17 meters wide, eight meters deep and one meter high on average. On its interior walls and on its ceiling, it treasures valuable schematic cave paintings in black and red. It highlights, above all, a significant number of anthropomorphic figures, in which you can see even small details such as the fingers and toes. Likewise, different types of animals are drawn, such as, for example, a large bovid.
Reference-www.abc.es