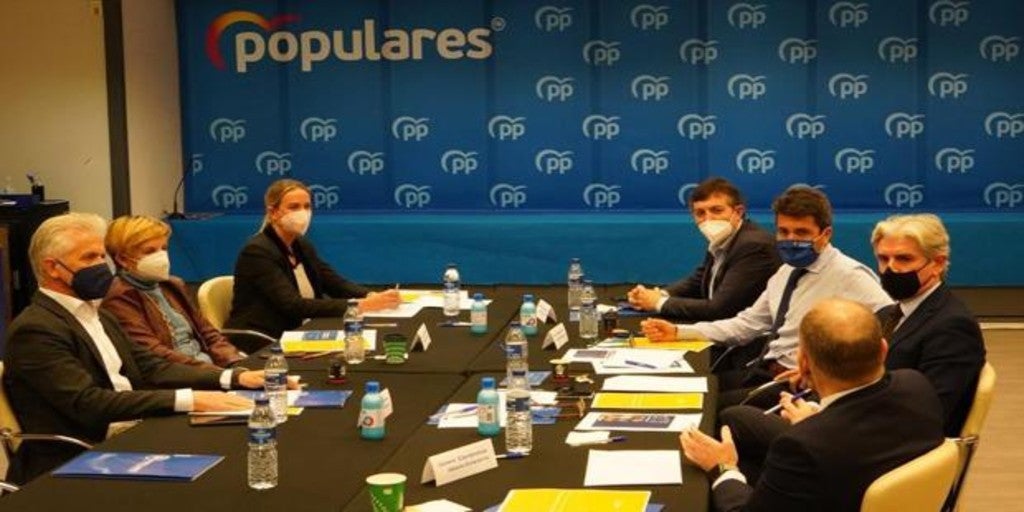 The PPCV creates the industry table with the main sectors to prepare its government program
VALENCIA
Updated:
Keep

The president of People's Party of the Valencian Community, Carlos Mazon, announced this Friday the creation of the industry table with the main sectors of the region with the aim of drafting a future reindustrialization law and prepare the party's government program.
Mazón has met with the presidents of Fedacova (food sector, Rafa Juan), Femeval (Metallurgy sector, Vicente Lafuente), Avecal (footwear sector, Marian Cano), Amaya Fernández from the packaging sector and the general secretary of Ascer (ceramics, Alberto Echavarría), which represent 80% of industrial GDP and 50% of industrial employment in the Valencian Community. The meeting was also attended by the spokesman for Industry in the Valencian Courts, Philip Carrasco.
Periodic meetings
This table of the industry will meet periodically "and the result will be the text to present a law of reindustrialization of the Valencian Community as they have other European regionsas well as the preparation of government program of the PPCV to put the industry on the political agenda of the Valencian Community».
The development of this table will be aligned with the Valencian Business Confederation (CEV). "The work done so far by this entity and its industry commission will be a very important basis for the development of this commission," explained Mazón.
The president of the PPCV has indicated that the table of the industry "puts the accent on the young and qualified employment, as well as in the Energy and the management of european funds, and it is a clear commitment to sustainability and digitization." During the meeting, Mazón has also transferred to the representatives of the sectors the popular tax reform as a tool to boost the competitiveness of the Valencian Community.
Reference-www.abc.es