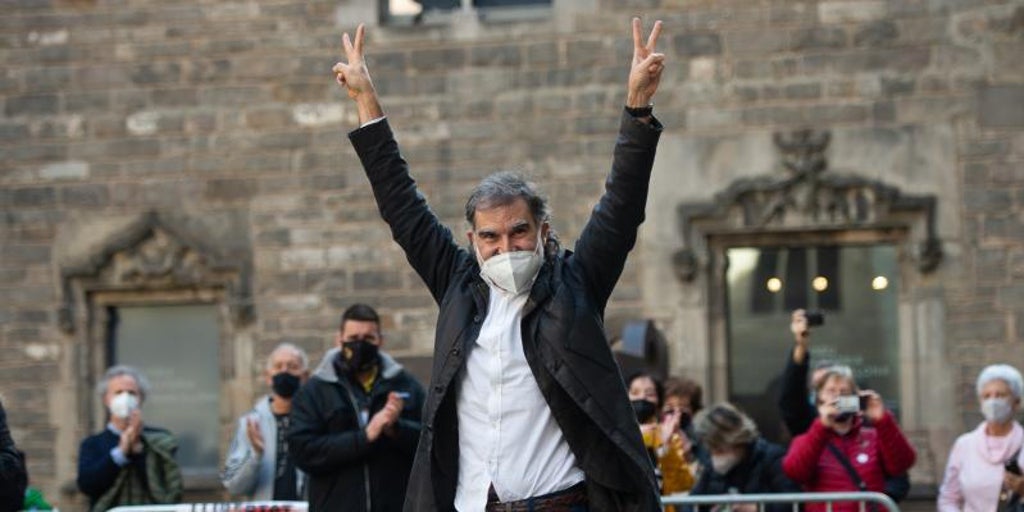 Jordi Cuixart leaves the presidency of Òmnium
Barcelona
Updated:
Keep

The president of Òmnium Cultural, Jordi Cuixart, announced this Friday that he is leaving the Presidency of the entity after six years in office and that he will be relieved by the philosopher Xavier Antich. Until now, the independence leader considers that new leadership is needed in the group.
In an interview with Rac1 collected by Ep, the until now leader of the pro-independence platform explained that the mandate is over and that he has decided not to stand for re-election as president of the entity.
"I will not stand for reelection as president, nor will Marcel Mauri as vice president. We have always said that we would do the relay together and we will do it to Xavier Antich if the partners want it that way.
We're not going anywhere We will continue to act as activists«, has explained.
Cuixart has pointed out, however, that will not enter into institutional politics, and has defended the need to create new leaderships in the independence movement different from those of 2017.
Reference-www.abc.es