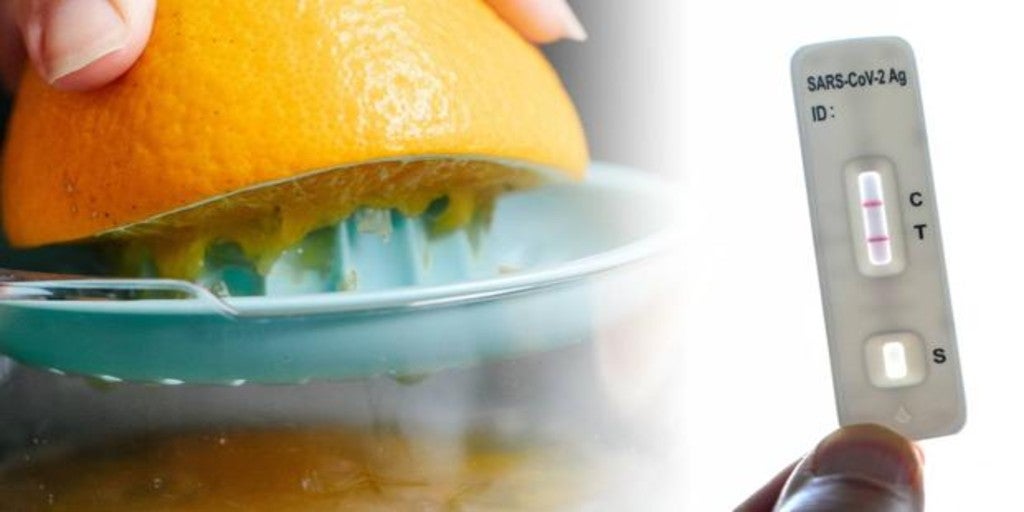 An orange testing positive for an antigen test, the latest hoax that has gone viral on networks
Updated:
Keep

In the social networks videos and images circulate daily that go viral without even verifying beforehand that it is true information or a hoax. This last case has been that of an antigen test that, after introducing the liquid from an orange, has tested positive.
"Orange lady, you are confined for seven days by health protocol," the @MagnetoDark account joked after sharing his homemade 'experiment'. Seeing that a clear line was drawn over the famous T, the effectiveness of this test and the money that had been spent to buy it were questioned.
in front of the more than 2,700 'likes' and a large number of comments feeding that same theory, there were those who responded to the video clarifying the real reason why the result of that antigen test is positive, or at least colors the strip that determines it that way.
Orange lady you are confined for 7 days by health protocol.
It was worth the investment of the test money@nandoiracundo@InesSainzOf@JordiFlynn@spiritum2020@QRancio@Alvisepf@ismaeldmallorcapic.twitter.com/FdMJ6Yy2BF

— Magneto (@MagnetoDark) January 9, 2022
As several point out, it is a logical error by a sample whose pH is out of range. Along with the antigen test, there is always a test buffer (the reagent), whose function is to keep that acidity measurement within the range. However, he doesn't even appear in the video, squeezing the orange directly.
In addition, as other Twitter users also point out, the pH of this fruit is very different from that of saliva or nasal fluids, also having an impact on a test result that is at least doubtful.


Reference-www.abc.es