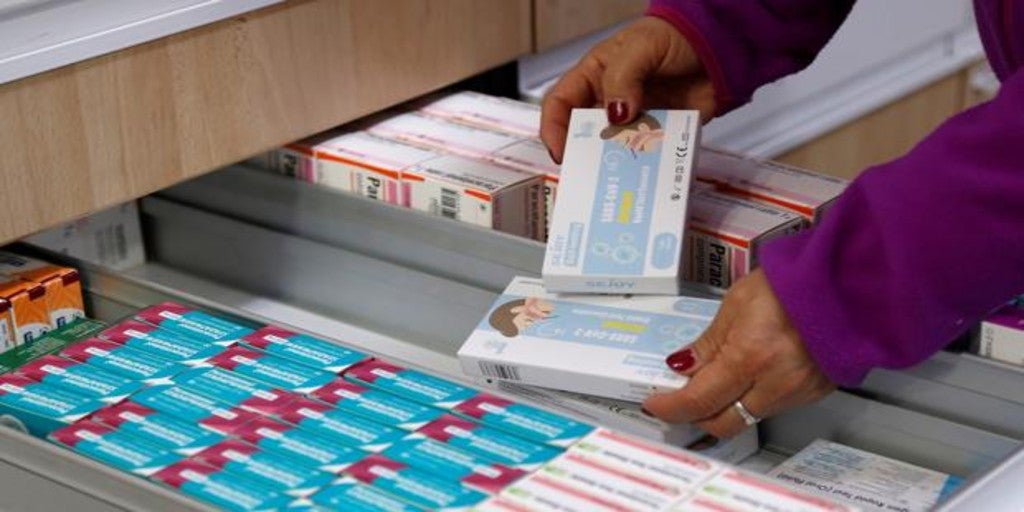 Valencian pharmacies will notify the positives for coronavirus for free from this Friday and the cancellations will be processed online
VALENCIA
Updated:
Keep

The pharmacies of the Valencian Community will begin to notify the Ministry of Health of the results of the positive antigen tests of the coronavirus carried out in its establishments within the framework of the agreement reached between the Generalitat and the three provincial professional associations of pharmacy.
The Minister of Health, Ana Barcelo, has specified that the measure "will not entail any cost for people who come to undergo the test or for pharmacies." Adherence to this program by pharmacies is voluntary and the Ministry will compensate the cost of validating and registering cases by pharmacies.
The program is aimed at people who present symptoms compatible with the Covid-19.
The test will be purchased at pharmacy offices and the citizen will be tested in person at the establishment, as explained by Health in a statement.
In addition, the registration of personal data by the pharmacy will be done provided that the person who undergoes the autotest have given their consent.
In the case of being positive coronavirus, the pharmacy will communicate the result to Health and, from the epidemiological surveillance system, cases can be monitored without the need for the patient to request an appointment and go to a health center to confirm the result.
"This collaboration between the Conselleria and the schools will help us to identify the cases, carry out a better follow-up and decongest Primary Care centers", has valued Barceló.
Furthermore, through the website of the Ministry, the patient may also request sick leave, which will be granted simultaneously with discharge seven days later. In these cases, through the health inspection, the sick leave will be communicated to the INSS and from this body, directly to the companies.
In this way "the activity of health centers is decongested in a double way", both in what refers to carrying out tests, and in the processing of job registrations and dismissals, Health has affirmed.
Reference-www.abc.es