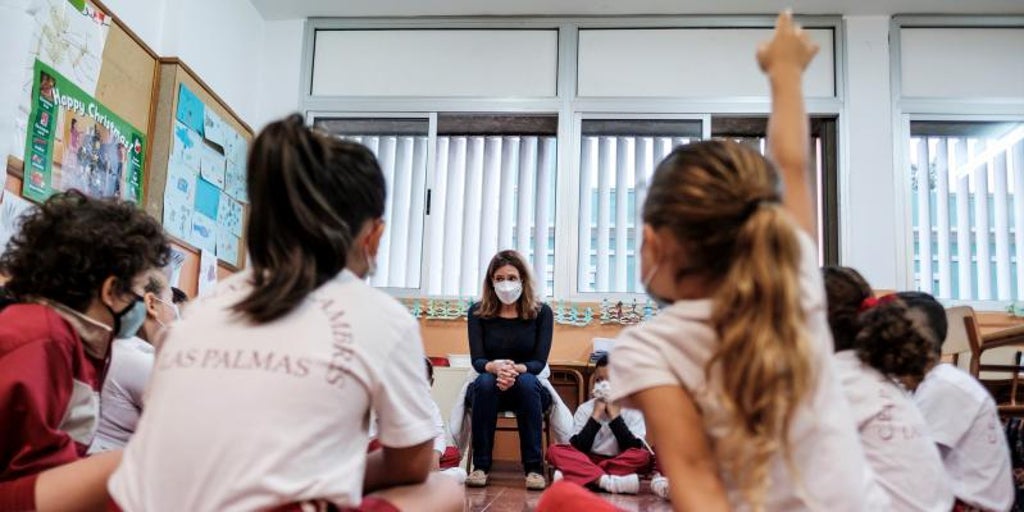 SOS Covid: Canary Islands faced with a flood of sick leave and the worst data of the pandemic
The Gran Canarian palms
Updated:
Keep

Four days ago, face-to-face classes were resumed in the islands' educational centers, at a critical moment of the Covid-19 pandemic on the islands, with a record of infections in this sixth wave. With 883 infected teachers and 2,217 students, the Intersindical Canaria union warns of the restlessness, uncertainty and indignation prevailing at the moment in Canarian educational centers with "erratic" decisions and "patch measures" to stop the pandemic.
This management, they denounce, «violates the rights of collective bargaining and of teachers themselves and they have contributed to unleashing the entire educational community "approved" without agreement with the unions and without the convocation of any Sectorial Board, unilaterally ".
The Ministry of Education urges all Infant and Primary teachers who "have tutorials, teacher coordination meetings, be it support teachers or the already saturated and overwhelmed management teams, to cover the losses of teachers confined by Covid-19".
They ensure that these decisions «they do not contribute to the improvement or quality or to solve the problems derived from the pandemic«By abandoning measures taken such as the reinforcement of the workforce or the ratio since Education ruined« on its own initiative »the entire set of anti-covid measures.
It is not the only sector impacted by the Covid, which is also facing depleted health personnel due to infections. As an example, the Hospital Insular Materno Infantil de Gran Canaria has registered a total of 264 casualties in the first 12 days of 2022 by Covid-19, 4.5% of the workforce.
The sick leave in companies and the self-employed exceeds 10% in the Canary Islands, and it is that in the month of December and January, more than 16,500 people were on leave labor, an increase in 632% in relation to the month of November.
Reference-www.abc.es