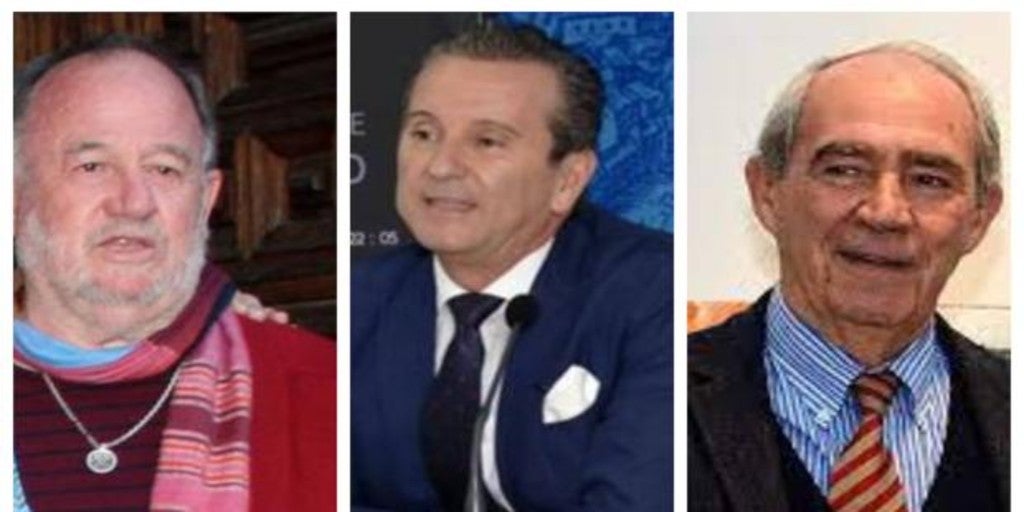 Manuel Santolaya, Ignacio Álvarez and Luis Pablo Gómez will be recognized on City Day
TOLEDO
Updated:
Keep

The local government spokesperson, Noelia de la Cruz, has informed this Thursday at a press conference of the approval of the file of Honors and Distinctions that took place this Wednesday in the Local Government Board with the aim of recognizing and giving public thanks to those people who have stood out in an extraordinary way, "be it for their personal qualities or merits or for the services rendered for the benefit or honor of the city ".
In this way, the spokesperson has maintained that the proposal – agreed with the spokesmen of the political groups – will entail the granting of the title of Favorite Son of the City of Toledo, posthumously, to Manuel Santolaya Heredero, architect and manager of the City Consortium
, "In recognition of his extensive career in urban and architectural matters, as well as for his generous and extensive professional dedication to the city in favor of historical and monumental heritage."
In addition, the title of Adoptive Child of the City of Toledo will be granted, posthumously, to Ignacio Alvarez Ahedo, municipal architect, "in recognition of the vocation of public service shown in defense of the interests of the city, contributing decisively to its urban evolution in the last 35 years and the declaration of Toledo as a World Heritage City in 1986" .
Likewise, the plastic artist, cultural manager and promoter of the cultural life of Toledo Luis Pablo Gomez Vidales he will be recognized with the title of Adoptive Child of the City of Toledo, posthumously, in recognition of his contribution to the cultural and artistic heritage of the city.
The recognitions will be delivered on January 23 at the institutional act of the City Day together with those approved in 2021 and that could not be delivered due to the pandemic. It should be remembered that on that occasion the City of Toledo was recognized with the Gold Medal for their exemplary behavior during the pandemic.
It was also decided to grant special recognitions to the groups that from the first moment faced, and continue to do so, the health crisis, contributing both to protect and save the lives of many of our neighbors and to maintain the pulse of the city.
Reference-www.abc.es