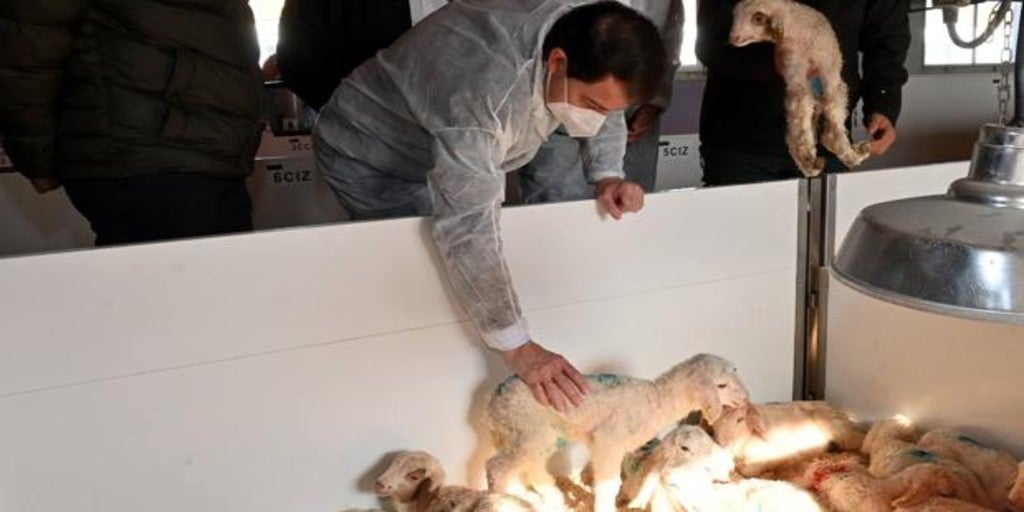 Mañueco highlights the "honesty" and "responsibility" of the livestock sector in Castilla y León
Updated:
Keep

The Chairman of the Board, Alfonso Fernández Manueco, has assured in Coca (Segovia) that the livestock sector in Castilla y León is "honest" and "responsible", which is also committed to sustainability and quality. "They meet the demanding environmental and animal welfare standards of the European Union," he said.
Hence, he qualified as "gross irresponsibility" of the Minister of Consumption, Alberto Garzón, to "demonize" the meat sector. «To speak ill of Spain outside our borders requires a withering dismissal It's taking a long time," he added.
On the contrary, he has stuck out his chest for being the Chairman of the Board who defends transformation, modernity and progress economic development of the Community, especially in the rural world. He has praised the transformation and modernization of farmers and ranchers in the Community in recent decades, which is an "example" in Spain and in the rest of the economic sectors of Castilla y León.
On the occasion of his visit to a farm in Olmedo (Valladolid) and to the facilities of the Copese food group in Coca (Segovia), Fernández Mañueco has assured that he is a president who commitment to a "dynamic" rural world and modern, which means defending environmental sustainability and animal welfare.
It has also valued, according to the Ical Agency, its importance for job creation and the revitalization of the rural world. Not in van recalled that Castilla y León has 37,000 livestock farms, with 70,000 direct jobs.
In addition to visiting the facilities of the Copese food group, the Chairman of the Board has also visited the AGM Granja Desarrollo Ovino agricultural holding, in the Valladolid town of Olmedo.
Reference-www.abc.es