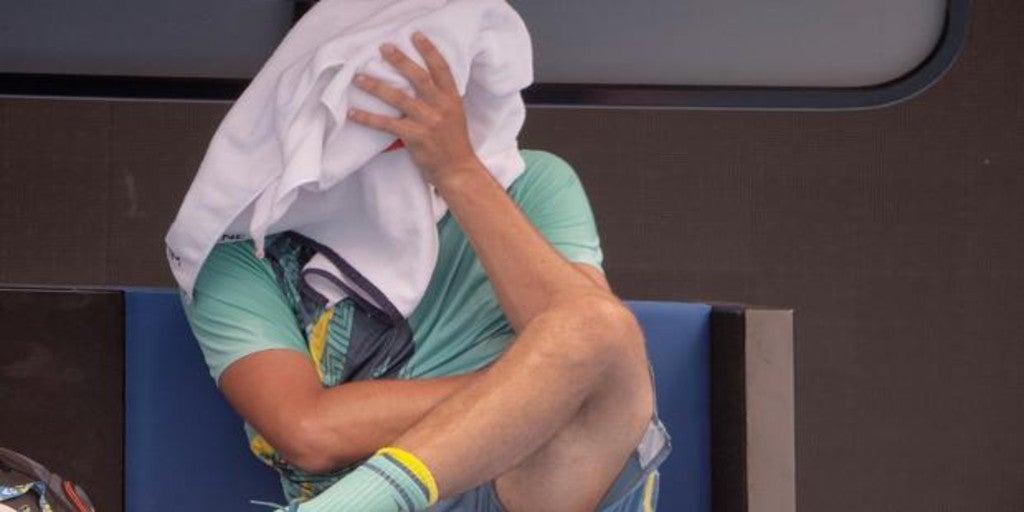 Bernard Tomic hits his unusual prognosis: positive for coronavirus
Updated:
Keep

In the middle of a storm over the Djokovic case, Bernard Tomic He became the protagonist of tennis and coronavirus news in Australia last Tuesday. The local player surprised with a few words in the middle of the Australian Open qualifying game in which he assured the chair umpire that he was unwell and that he was convinced it was Covid.
During the clash against Russian Roman Safiullin, to whose hands he fell 6-1, 6-4, the Australian was fatigued and even dizzy at times. In that scenario and when the score was 2-1 down for him in the second set Tomic bet with the chair umpire: «I am convinced that I have Covid.
I'm sure that in the next two days I will test positive, I assure. I'll buy you dinner if I don't test positive in three days. Otherwise, you invite me to dinner.
Video: Absolutely insane pic.twitter.com/77AzJ2BqQE

— PCB Enthusiast (@PCBFan1) January 11, 2022
The 29-year-old also charged against the tournament's anticovid protocols: "I can't believe that no one is taking the test. They are allowing players to enter the court with rapid tests in their room … come on. No official PCR tests», He regretted about the sanitary protocols of the Australian Open.
With the match concluded, Tomic did not appear before the press but confessed through social networks that he had been asked to isolate himself: «Feeling really sick, now I'm back in my hotel room. I just spoke to the doctors at the scene and they asked me to isolate myself. They still couldn't treat me to avoid contact.
Today, two days later, Tomic's bet has a winner. As the Australian ventured, has tested positive by coronavirus. The tennis player is isolated and with strong symptoms.
A piece of news that will require PCR testing of all players and staff who were in contact with the Australian during his participation in the tournament.


Reference-www.abc.es