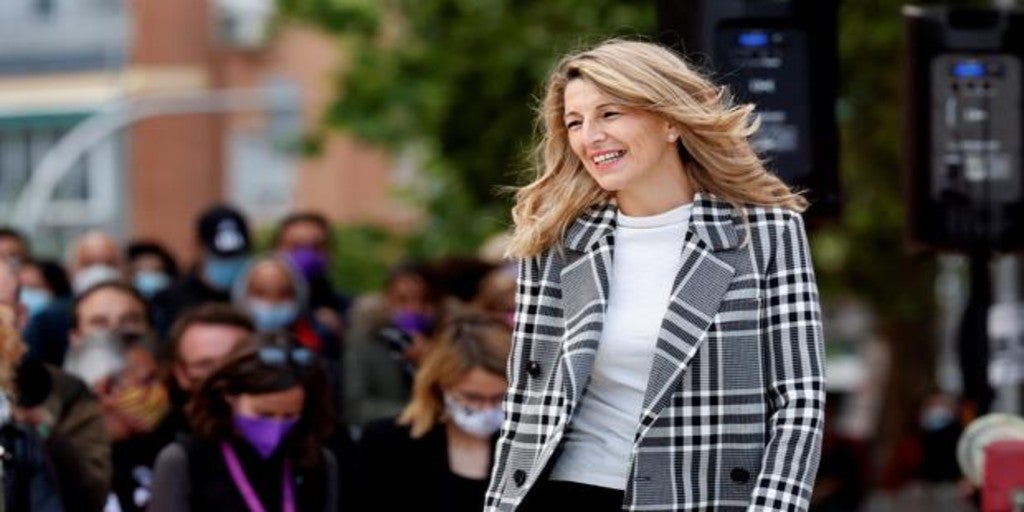 An uncertain path
Updated:
Keep

The most burning issue that is on the president of the Government's table is not Garzón, nor the smack that is drawn in the elections of Castilla y León, nor the strategy of 'flu' of the pandemic, but that of the passage of the labor reform by Parliament. Former Vice President Pablo Iglesias, now a talk show host, was at the CEOE on Tuesday at a working breakfast with businessmen who are following a leadership course and there he stressed that the negotiation to get their approval in Congress is very complex. Iglesias said that Unidos Podemos is in favor of being backed by the 'Frankenstein' bloc that supported the investiture and that it is not for nothing that it is his doing.
The reform does not like in
the PNV and ERC, who want the primacy of the regional agreement. Neither does it satisfy in Podemos, but they hold on. The Garzón incident has superimposed on this tension between the coalition partners and even masks it.
In December, Calviño promised employers that the government would use its majority to "protect the agreement" in Congress. This Monday, he told you that you may have to make a few small changes to approve it. In Moncloa, the Minister of the Presidency has been ordered to get involved in the matter, forge an agreement with the investiture bloc and not be distracted by the offers of Ciudadanos. Pepe Álvarez, from UGT, has lent him a hand by stating that the parties should validate the decree without further ado because the deputies will not be able to improve the agreement of the social agents. But it is difficult for Sánchez to carry out the validation without accepting its processing as a bill. This introduces great uncertainty because circumstantial majorities could become enthusiastic about the idea of ​​repealing the reform of the PP in truth and not only nominally or introducing rigidities that the European Commission considers inadmissible.
Such an eventuality would not only irritate the CEOE, but also Brussels, which could adopt measures on European funds. And this highlights one of the vices of this government, which has been the postponement of Parliament. Sánchez did not want the agreement with the Commission to be based in the headquarters of national sovereignty, despite the fact that its deployment is of more than one legislature, and preferred to control it from Moncloa. When the procedure was admitted as a law of the decree of the European funds of December 2020, the Parliament was promised that it would examine all the rules, of course, but they were not told that the processing would be lengthened with various tricks of which Podemos and the PSOE have been accomplices: in December the 39th consecutive extension of an amendment period was approved, which began on February 2, 2021. In practice, European funds continue to be regulated by an Executive decree. The same trick could be used with labor reform and keep a project in limbo until the legislature ended and it fell into disrepair. [email protected]
Reference-www.abc.es