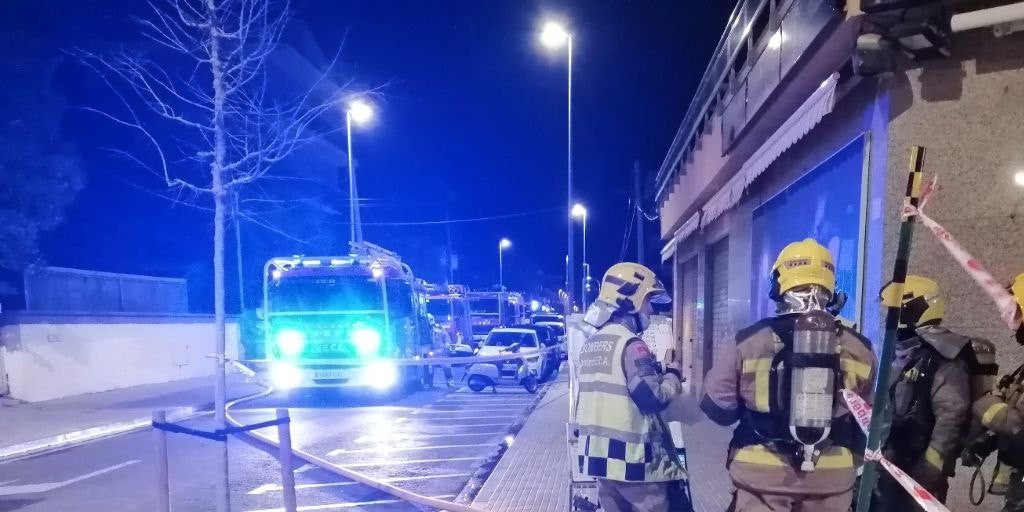 An 83-year-old woman dies after a fire in a house in Malgrat de Mar
BARCELONA
Updated:
Keep

A 83-year-old woman died last night after a house fire in Malgrat de Mar (Barcelona). The flames began minutes before 9:00 p.m. on the fourth floor of a building on Manuel de Falla street.
To the place of the event, 15 crews of firefighters who tried to douse the flames, but in the house where they originated there was "a significant fuel load" and the fire was "fully developed", so it completely burned the floor. Inside, the emergency personnel located the body of the victim.
The flames also spread through the patio of lights to an upper dwelling. Shortly before eleven o'clock at night, the firefighters considered the flames suffocated.
Preventively, they evicted the rest of the residents of the building, who spent the night in a hotel in the town. None of them were injured.
Eviction of neighbors
As detailed by the emergency body, a significant overload occurred on the floor where the fire started, endangering the entire structure of the building. Members of the Operational Support Group (GROS, for its acronym in Catalan) traveled to the site to help empty the property and thus secure the slab. Some tasks that have lasted until four in the morning.
This morning, together with the municipal architect, the firefighters have again inspected the building and have ruled out the structural damage, although as a precaution, some residents will not be able to return to their homes yet. The Mossos d'Esquadra They have already accessed the victim's property to investigate the causes of the fire.
Reference-www.abc.es