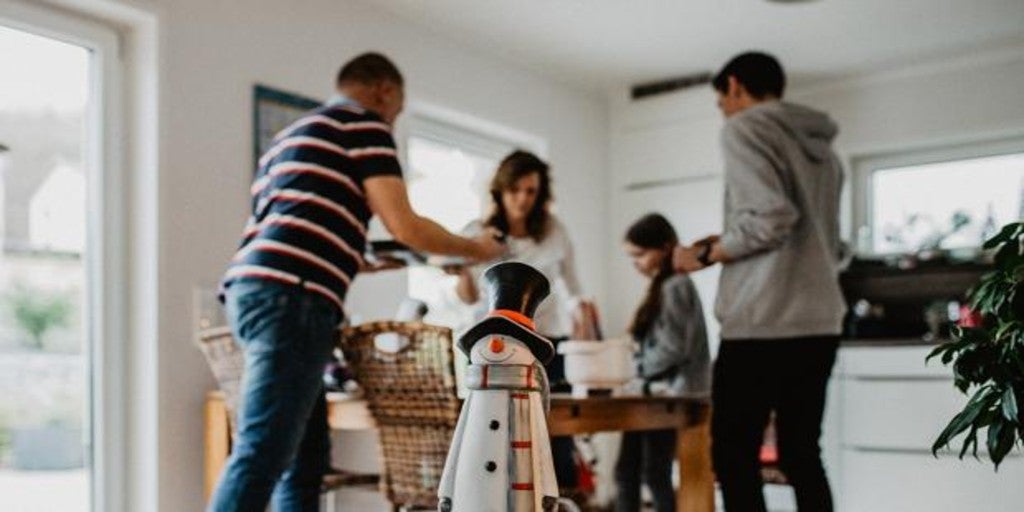 To each his own theme
Updated:
Keep

In one of these last long Christmas meals, several conversations ran across the table at the same time, which is the next pandemic that we must eradicate. We've been putting it off too long. Sitting at a table where every two diners has a different theme is the Tower of Babel that is undermining civilization. Bringing a single topic, it doesn't matter which people are sitting, it seems to me, to say the least, of good manners.
Luckily in my house we get along well. Instead we should solve many other things, like what one of my little brothers explains when he says that we yell a lot. It is not because there are eight of us – much less Spanish – we simply have a high tone, like a barracks, to sit in the chair.
or to mark the territory. We are like the Loquillo song: «My family are not normal people …», but, after all, what family is. As much as Tolstoy insists that all happy families look alike, each one screams in its own way and that is not why they are less happy or less family. When I read the article my mother will tell me that these intimacies, the interlinings of the table, are not made public, but an article cannot accept bribes or coercion from politicians and mothers.
We speak up in itself, so that we are better understood. But having several conversations at the same time I say that it must be eradicated because everything sticks and I have already found myself several times having two and even three conversations -at the same time- in my own soliloquies, and thus no one can clarify.
I'm talking about the table because the other day, at Reyes' lunch, between one of those three-course talks, I heard my brother Chema complain about something he didn't remember. It was a revolutionary, subversive complaint, as of May 68. I told him that he would have complained before.
–It's just that I'm young, that's why I'm complaining about everything now.
I didn't tell you then, that's why I'm writing it down now, I would have taken off my hat if I had had it handy. Growing up, whatever they get, consists above all of complaining, if possible about everything. To become a man, one must have acquired a basic general culture -starting by learning to carry a single conversation when there are several at the table-, otherwise he will always walk lame and above all have complained a lot. Complaining about everything that my brother Chema used to say, because of his age, he hadn't had time to complain before. If you do not run the risk of falling into that other than Mario tells when he assures that "what you have not done at twenty you will want to do at forty." And I can't think of anything more ridiculous than a man complaining about things he didn't complain about as a child, which is precisely what has happened to us for years.
Reference-www.abc.es