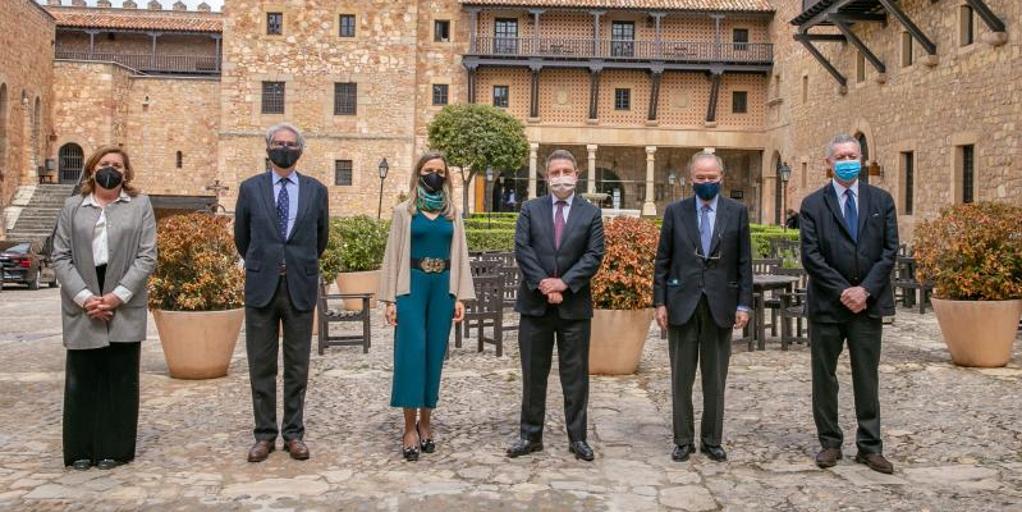 Sigüenza trusts to be a World Heritage Site within ten years
Updated:
Keep

The mayoress of Sigüenza, María Jesús Merino, exudes optimism after the city of El Doncel and part of its surroundings have been included in the indicative list that Spain has sent to Unesco to be considered 'World Heritage', something that the organization of the candidacy is raised that it can happen before ten years. In fact, Madrid has achieved something similar in six years. Although the process is expected to be "long and complicated", Merino believes that progress is being made "by leaps and bounds" and "is achievable". Of course, there are no deadlines. For now, it is time to detect what needs to be improved.
The candidacy does not bet on a specific element, but covers an entire territory that has remained intact since the Middle Ages and has the salt flats of Imón, the largest inland salt flats in Europe, which are in a "terrible" state of conservation.
In this sense, Merino is clear that these salt flats require preservation to maintain what is essential, as is the case with the walls of Palazuelos The the church of Carabias. "We must detect the state of the fundamental assets that we are going to declare and make the necessary investments," he assures.
Reference-www.abc.es