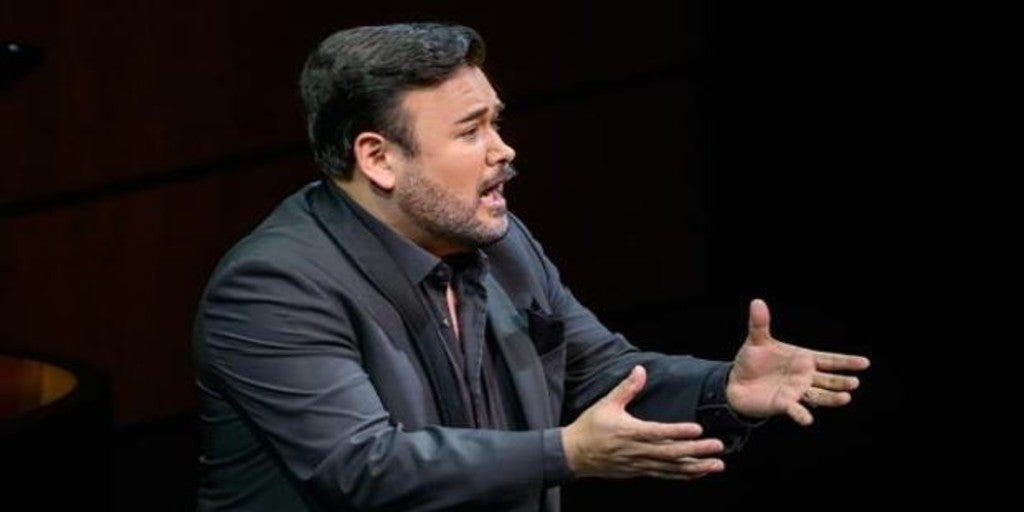 Camarena enthuses without dazzling
Barcelona
Updated:
Keep

Mexican tenor Javier Camarena opened his 2022 agenda on Friday in one of the venues where he has a loyal audience: the Gran Teatro del Liceo. This same season, without going any further, he will return to the Rambla Coliseum to incarnate Pamino in Mozart's 'The Magic Flute' with Gustavo Dudamel directing. A love story certified once again by the recital on Friday that, despite lifting the audience from their seats just before causing delirium with his version of the Catalan song 'Rosó', it did not reach the level of previous occasions.
And it is that programming a lyrical recital is difficult. This time, Camarena divided the repertoire into four parts.
The first, the French opera towards which he says he wants to direct his steps. Then, the bel canto (or close) Italian repertoire that has given him so many joys. After a pause, Neapolitan songs and songs by Spanish authors. Something like a medley not entirely badly worked, but without any vocally too compromised work.
Javier Camarena keeps intact his charm and the ability to connect with the public, who surrendered to his feet as soon as he appeared on stage. Now, years of vocal pirouettes are beginning to give way to some indications, perhaps only perceptible to the expert ear, that reveal a problem. If it is something fleeting or important, time will tell, but from the beginning of the recital, precisely in the repertoire where he says his voice evolves, it was possible to appreciate a altered sound emission by excess air.
However, his mastery of the technique allowed him to offer great moments such as Cilèa's 'Lamento de Federico', the 'Core ´ngrato' or the exciting interpretation of 'Canto because I'm happy' by Antón García Abril. The pianist also reaped a more than remarkable success Angel Rodriguez, Camarena's regular companion who exhibited efficiency and good taste in working together. His version for solo piano of Carmen's 'Habanera' was no more than one more transcription, but in the Intermission of 'Luis Alonso's weddings' the ornamentation -more theatrical than technically compromised- allowed him to get a good standing ovation. In the encores, more popular songs and a scene from 'La Cenerentola' served together with the mezzo-soprano Lena Belkina -who is in Barcelona preparing the next performance of 'La dama de picas' at the Liceo itself.
Music: Delibes, Donizetti, Verdi, Cilèa, García Abril and others. Performers: J. Camarena, tenor; A. Rodríguez, piano. Date: January 7. Place: Gran Teatro del Liceo, Barcelona.
3*
Reference-www.abc.es