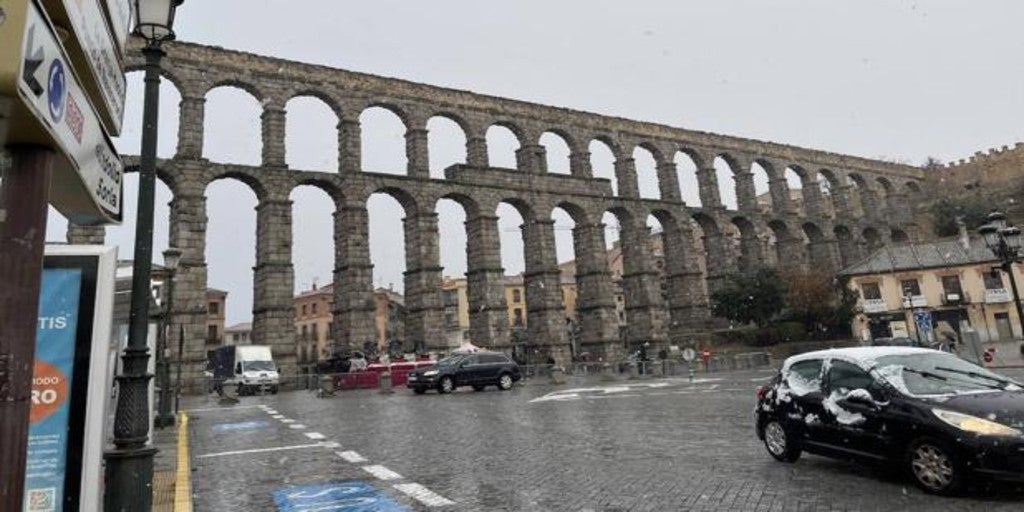 Traffic bags trucks on the N-VI at the height of Labajos (Segovia)
SEGOVIA
Updated:
Keep

The Civil Guard of Traffic is carrying out the bagging of trucks and articulated vehicles at kilometer 95 of the N-VI highway, at the height of the Segovian municipality of Labajos, due to the complications derived from the snow that is falling this afternoon in different parts of the autonomous community of Castile and Leon.
In addition, as the General Directorate of Traffic (DGT) informs Ical, the snow has also caused the total closure of road BU-572 in the Burgos municipality of Lunada and the obligation in the use of chains on the roads that cross the port of La Sía, in the province of Burgos; the ports of Pontón, Fonte da Cova, Vegarada, Las Signals, Aralla and Tarna, in the province of León; and the Segovian port of Navacerrada, reports Ical.
Also, the DGT prohibits the movement of trucks and articulated on the N-VI in the Segovian port of San Rafael and, also in Segovia, on the N-110 as it passes through Rades, on the SG-615 at La Granja de San Ildefonso, on the A-1 from Cerezo de Abajo to Honrubia de la Cuesta, and on the N-603 in San Rafael. Similarly, the circulation of trucks and articulated vehicles is also prohibited on the N-110 in Aldeavieja (Ávila).
Reference-www.abc.es