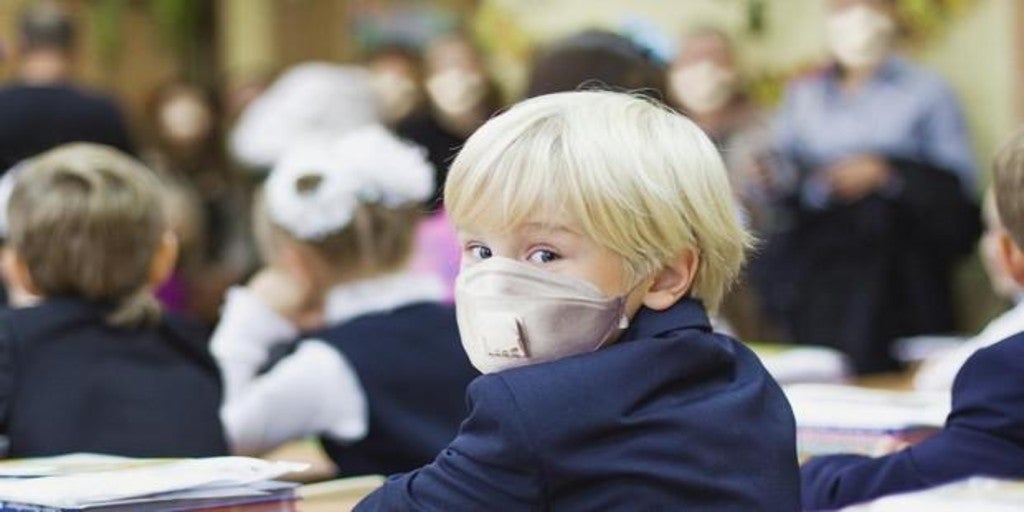 This will be the return to school after Christmas at the peak of Ómicron infections
Updated:
Keep

In the middle of the sixth wave of the coronavirus pandemic in our country, last Tuesday, January 4, the Government and the autonomous communities met to reach an agreement on the Actions to be taken when children return to classrooms next Monday, January 10, after the end of the Christmas holidays.
Finally there was consensus: the return will be in person. As announced by the Minister of Education, Pilar Alegria, "The return to class will be done on the scheduled date and in strict compliance with all prevention protocols." In this way, there will be no noticeable change in the measures that were already followed in Spanish educational centers and both teachers and students will have to follow the protocol established for the rest of the population.
Measures for going back to school
For the moment, the Government assures that the current measures are more than enough to contain contagions in classrooms. These are the following:
Mandatory use of masks, both in class and on the playground
Classroom ventilation
Frequent hand washing
Interpersonal distance
Bubble groups
And what about the quarantines? What will be the protocol to follow if a student or teacher tests positive?
Currently the proposal of the Public Health Commission is to end quarantines generally in the entire educational field, as ABC revealed at the time. However, for the time being, the same protocols will be followed as for the rest of the population: vaccinated close contacts will be exempt, while those not vaccinated will have to follow a seven day quarantine.
In this way, kindergarten and elementary school students, where there is a higher percentage of unvaccinated, will continue to have to comply with quarantine when a positive case of coronavirus nearby.
Some communities, like Madrid or Andalusia, they do not agree and preferred to abolish the quarantines. In fact, the Minister of Education, Universities and Science of the Community of Madrid, Enrique Ossorio, described the meeting as "paripé" and assured that it had not served "for anything, since no decision has been made."
Classes and face-to-face exams at the University
On the other hand, the Minister of Universities, Joan Subirats, in his first press conference since taking office on December 20, affirmed that the face-to-face model will also be applied at the university, both for classes and exams. He also assured that his ministry is working with universities to provide a solution to cases in which the student cannot attend the call exams for being infected, so you do not lose it and have a second chance.
«It is a generalized decision of the university system that no one lose the call due to reason for contagion or confinement», Assured the minister.
Reference-www.abc.es