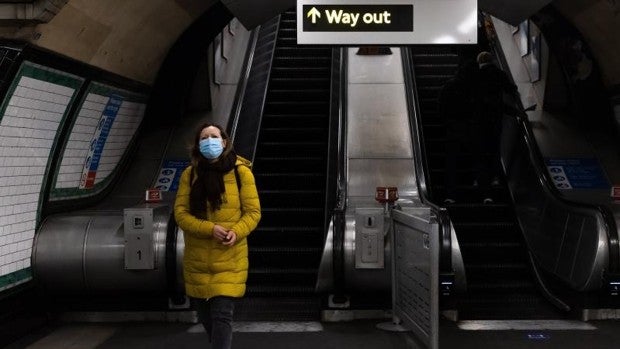 The United Kingdom eliminates the requirement to present a negative Covid-19 test to enter the country
Updated:
Keep

The UK Government will remove the requirement for a negative Covid-19 diagnostic test to enter the country and travelers will also not have to isolate themselves upon arrival until a PCR result is obtained.
In an appearance, British Prime Minister Boris Johnson has justified that some of the restrictions imposed when the Omicron variant of SARS-CoV-2 was discovered have now "Limited impact", since the mutation is increasingly prevalent in the country.
For this reason, it has decided to abolish the requirement to arrive in the country with a negative diagnostic test, a measure that will take effect on Friday at 4:00 a.m. (local time). Regarding the isolation until obtaining a PCR, the British Government has replaced this test with a rapid test, which will have to be carried out no more than two days after arriving in the United Kingdom.
If it is positive, they would have to resort to a PCR.
According to Johnson, the diagnostic test required to enter the country today "Discourages" many travelers, who are "afraid" of "being trapped abroad and incurring significant extra expense," reported the Sky News network.
On the other hand, the British 'premier' has confirmed that the current restrictions will be in force for another three weeks. The limitations, which include the mandatory use of a mask, teleworking whenever possible and the need to present the vaccination certificate to access certain limitations, will be reviewed on January 26.
The United Kingdom Ministry of Health has recorded 194,747 new cases of Covid-19 this Wednesday, a figure lower than the more than 218,000 notified during the previous day, although the data suffer an imbalance these days due to the Christmas period. Likewise, the British health authorities have verified 334 deaths due to the disease more.
According to official data, more than 13.8 million people have been infected in the UK since the pandemic began, while more than 149,000 have died. So far, 82.6 per cent of the British population have the full vaccination schedule and more than 60 per cent have already received the booster dose of the serum.
Reference-www.abc.es