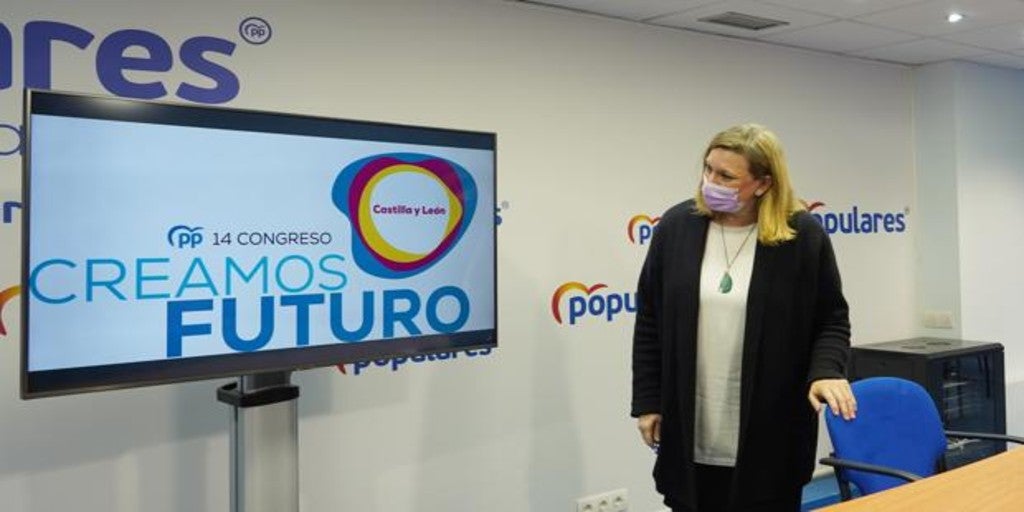 The PP, optimistic about the 13F: "The still photo brings us closer to the absolute majority"
VALLADOLID
Updated:
Keep

The president of the organizing committee of the Congress of the PP of Castilla y León, Isabel Blanco, considered yesterday that, according to the different known surveys
In recent weeks, the popular would be "very close to being able to govern alone thanks to the confidence of the Castilians and Leonese", but he insisted that the sign of his party is "dialogue", which they will put "on the table" when the moment arrives.
When asked again if his party would form a government with Vox, Blanco reiterated that they are a party that has reached consensus "even with the PSOE." In any case, "the still photo that we have right now is the probability of getting those 42 seats", so he transferred to the "confidence" of his training in a good result on February 13, which will be when "we will have to see the photo of the moment ».
In this way, at the press conference held to present the image and the motto -'Creamos Futuro'- of the Autonomous Congress -which will take place in a blended and telematic way in León on January 15 and 16-, the also counselor of Family and Equal Opportunities of the Board insisted that Alfonso Fernández Mañueco "is the leader most valued" by the population and that one of his star measures to set the population in the Community is and will be "lower taxes", while He assured that the conclave will serve to »« consolidate the polls »which are a« spur, starting point and ground on which to continue working »in the face of the regional elections.
Reference-www.abc.es