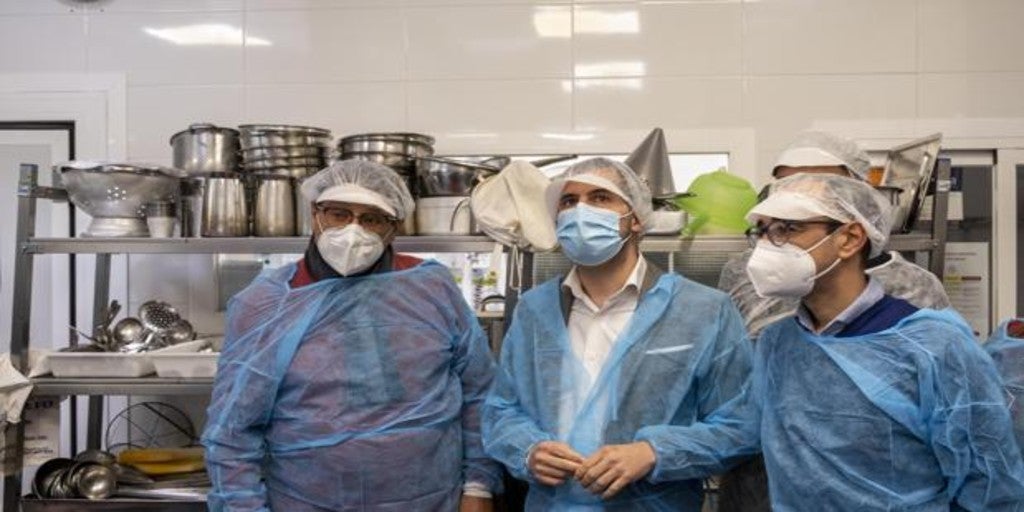 The leader of the PSOE in Castilla and Léon a Garzón: "It would do well to be quiet"
SALAMANCA
Updated:
Keep

The general secretary of the PSCyL and candidate for the Presidency of the Board, Luis Tudanca, has affirmed today that the Minister of Consumption, Alberto Garzón, "You would do well to be quiet and you would do well to stop talking about things you neither know nor understand", Alluding to the controversy of the intensively exploited macro-farms and added that the president of the Community, Alfonso Fernández Mañueco, does not support the livestock sector.
During a visit to Salamanca, the socialist leader affirmed in statements collected by Ical that does not share "at all the confusing and irresponsible statements of Mr. Garzón", Although he added that" those responsible for the Popular Party and Mañueco would also do well to be quiet and be prudent. "
Argues that "The most important actions in defense of our field and livestock" They did not have the support of the Chairman of the Board.
Tudanca referred to the reform of the CAP, "which especially benefits the livestock sector of Castilla y León", and the approval of the food chain law, "which for the first time in our country will guarantee the collection of fair prices of our producers ».
For this reason, he argued that speaking of "irresponsible statements and not supporting the livestock sector, put to resign, the same Mañueco also has to go home." And he ends by underlining that "The PSOE of Castilla y León is in the defense of the ranchers of the countryside of our land."
Reference-www.abc.es