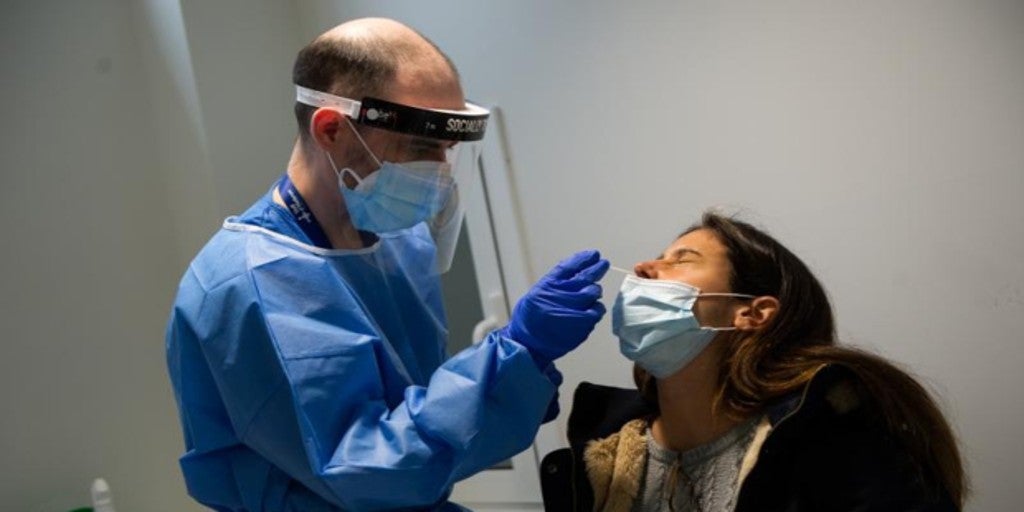 Second laboratory closed in Barcelona for conducting PCR tests without a license
BARCELONA
Updated:
Keep

Second laboratory closed in Barcelona for conducting PCR tests without a license. Inspectors of the Department of Health and agents of the Urban Guard proceeded to close a clinic on Calle Floridablanca, 61, this past Monday for offering this type of test without the authorization of the Catalan Executive.
The aforementioned premises were operating "at full capacity." And it is that during the last weeks, on the occasion of the Christmas celebrations, numerous queues have formed in many laboratories of the Catalan capital to undergo tests to detect Covid.
In this case, as it does not have any health permits, the Generalitat has closed the laboratory and the Urbana has opened proceedings to clarify whether its activity constitutes a crime.
In order to eradicate these bad practices, Health and the Barcelona police will implement a joint protocol that allows detecting all those clinics that operate without the Mandatory license to perform PCR's or antigen tests.
For their part, the police will notify if they detect any indication in these places, such as large queues in spaces without signs and they will be able to carry out inspections if they receive any citizen complaint. In this case, in the event of any suspicion, Health inspectors will check whether the laboratory is licensed.
Second clinic closed
Last week, The Generalitat has already closed a clinic in Barcelona where PCR tests were offered to detect Covid-19
when in fact they performed antigen tests and lacked a license to do so.
It was a civilian patrol from the Guardia Urbana that entered the center on Wednesday, December 29, after seeing a long queue in front of the premises, which did not have any insignia or sign at the entrance.
There, the agents saw several people paying for tests to detect the coronavirus and found that the clinic lacked authorization from Health to make these diagnoses. Furthermore, their employees had no health training.
In the local they charged between 30 and 70 euros for the tests and delivered a certificate of the result that was not valid. To carry out this activity, those responsible for the clinic claimed that they had a permit from the Junta de Castilla y León, something that has yet to be verified.
La Urbana alerted the Health Department and the latter sent an inspector, who also verified that the premises did not meet the requirements for the activity it carried out and therefore ordered its closure. The Barcelona police have opened procedures to gather information on the case in the event of a possible complaint.
Reference-www.abc.es