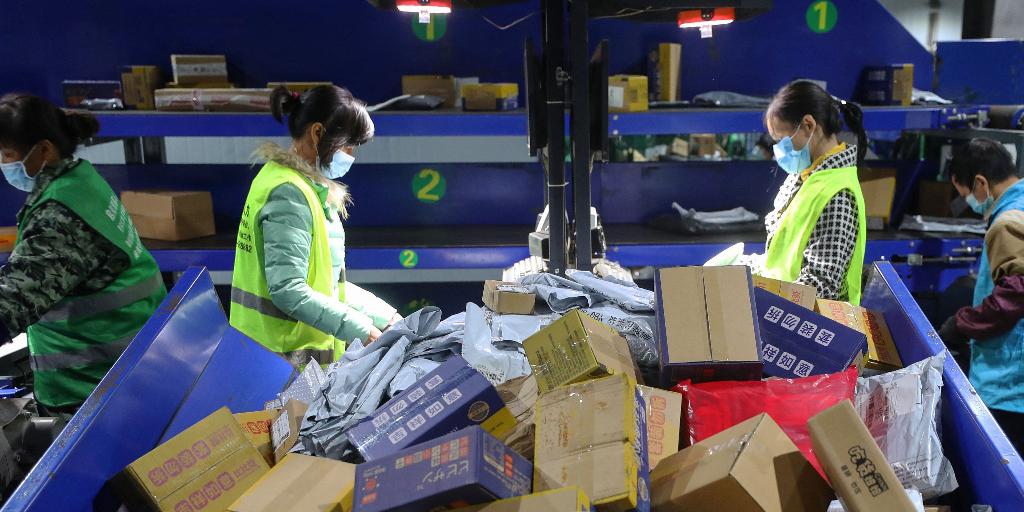 Neither resell nor rent, the last thing to reduce waste and expense is to subscribe to the product
Updated:
Keep

The desk table that he bought during the pandemic to respond to his temporary teleworking now awaits a second chance disassembled in the storage room. That playpen that she found for her grandchildren to use only during parties clutters the guest room after time and need. And now that your personal circumstances have changed, what do you do with that expensive camera you bought to become the next Helmut Newton?
Not everything that we acquire as property accompanies us for life. Whether due to changes in tastes, needs or life itself, many products that we buy or contracts that we sign become obsolete over time (sometimes in a very short time) until they become a waste or, worse, a burden.
In the end, they end up being discarded without having been amortized. Neither in economic terms, because of what they cost, nor in terms of sustainability, because of what it really costs its production, distribution and subsequent destruction process if it has ended up in the trash.
At this point, you might think: 'the best thing is to put it up for sale or give it away'. Yes, it is a possibility. But the new circular economy formats go further. Now, and to deepen this detachment towards property that makes its way among the new generations, sometimes out of necessity, sometimes out of philosophy, comes the 'access economy'. This is: why not pay month to month for a certain product or service with the possibility of canceling it when it no longer serves us? With this approach, similar to that of the Netflix or HBO streaming platforms, Simplr, the first platform for the subscription of objects and services, breaks into the Spanish market.
A more flexible way of consuming
Consumption – let alone consumerism – is in the crosshairs of today's society. The current model seeks alternatives to reduce both the energy expenditure involved in producing and distributing an incalculable number of objects on a global scale and the waste that these same objectives, once discarded, generate.
To cut this circle, these new consumer alternatives are born. They are more flexible, allowing the user to regret their choice without wasting money and resources. And also more sustainable, from the moment a product is available again to be reused by another person who does need it. With this premise, the CEO of Simplr, Ángel Bou, maintains that they are "a green brand, it is in their DNA." For this young businessman based in Barcelona, ​​the platform's commitment "reflects the paradigm shift, which implies a more rational, sustainable and balanced consumption than the traditional model."
This approach has nothing to do with the traditional model and the truth is that it still requires a push because it requires a significant change of mentality in consumers. The so-called 'access economy' has been common for years in the business environment and now the bet is to gain a foothold among ordinary people.
In other economies such as the American one it has a greater implantation; here in Spain its development is very incipient. From the platform they indicate that they are not yet in a position to offer data on the number of users, but they have detected the most demanded areas: technology (telephones, computers), mobility (especially bicycles) and gastronomy (wines, weekly meals). In total, they have an agreement with some 250 companies and brands that offer their products on the web platform.
Technology, bikes and wine
In the case of technology, the example is paradigmatic. If the market changes are constant to offer more and better products, the temporary subscription makes more sense. A fixed amount is paid per month (for example, an iPhone 13 for 73 euros per month) and when you want to change for whatever reason, the subscription can be canceled. The same with bicycles, cars or services of ironing clothes or weekly cleaning of the house. Even furniture and appliances! Everything that, for whatever reason, may have a limited use in time fits into this approach.
In addition to paying month to month only as long as the good is needed, this formula also allows you to try before making a more final decision and buying. It happens, for example, bicycles, the clearest example in these times, when many people want to go a step further and embrace this 'green' vehicle as a common means of transport.
One of the problems with traditional economics is that it does not allow room for error. If you buy an electric bicycle and then, neither the physical possibilities nor the routes accompany it, you end up having a bicycle and, furthermore, a waste.
The subscription would allow you to test it and if it does not conform to what you really expected, you forget about it. Or the opposite: it convinces you and you go on to buy that product (off the platform) that will work in the long term.
Nor do the recurring purchase
Among everything that the subscription platform offers, food and drink is what can surprise the most. But it is another of its facets. «In addition to the temporary use of products, this is a model designed to make life easier, more comfortable and accessible. Thus, this system also provides periodic access to what is consumed on a recurring basis. In this way, you do not have to be aware of when your water, coffee or vegetables run out, since the purchase will arrive at home every month without having to remember to ask for it », adds Bou.
You save? It remains to be seen. The calculation is not easy. Is what you pay per month to have access to a car more or less economical than buying it? It depends on the use that is given to it, the price, the time of the subscription, the time that a car purchased hypothetically fulfills its mission … What can be said is that it is a model that allows more people to access more things they have or not money to acquire them. Time will tell if it falls into consumer habits. The alternative already exists.
This information is framed in the
ODS number 12.
Reference-www.abc.es