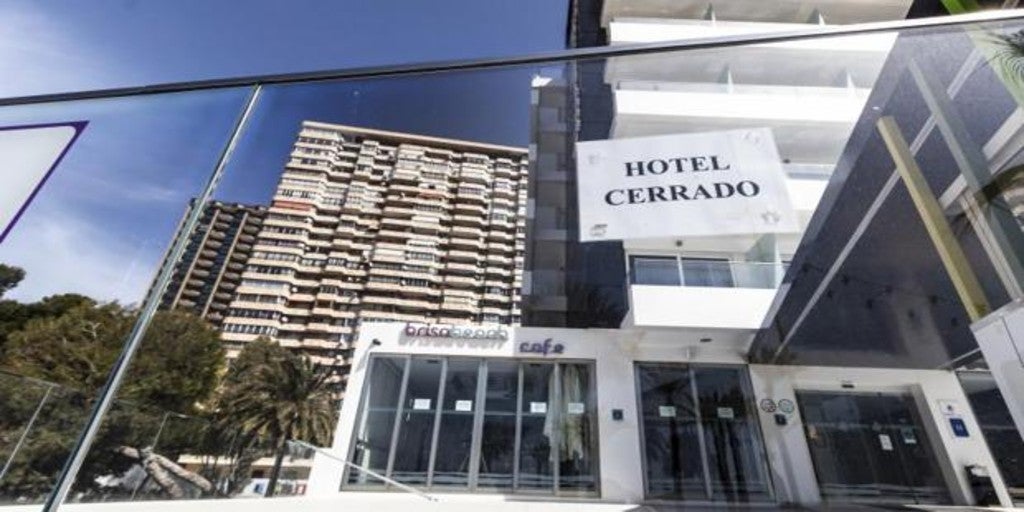 Hosbec regrets that not even in August were 100% of the hotels opened and again protests against the tourist tax
Alicante
Updated:
Keep

Hosbec has made the first annual summary of the hotel activity in the Valencian Community and the general balance is that the tourist recovery has not been consolidated during 2021 and that the data reflects a behavior of demand very marked by the pandemic of coronavirus both in Spain and in our main international markets.
During 2021 it was not even possible to open the 100% of the hotel plant: in every month there have been establishments and places closed due to the effect of the pandemic. Only August in figures of available supply approached the 2019 data, although in Benidorm, for example, 36,000 places operated out of the 44,000 available according to INE data.
The first four-month period of the year was marked by the state of alarm and the perimeter closure that kept the borders of the Valencian Community closed until May 9.
During those first four months the tourist activity was residual, with little open hotel offer and occupancy data that were half of what would correspond in a normal situation.
As of the lifting of the state of alarm, the sector began to wake up and establishments were opened while demand was stimulated. During this period, the national market was used as an essential prop, although the city of Valencia maintained an important international pulse with 30% foreign tourists despite the difficulties of travel.
August 2021 was the month that had the most flavor of August. With a hotel occupancy between 83% and 90% the activity values ​​were close to those recorded during 2019. In that August we came to think that the tourist recovery was a reality and that there was no going back to situations of restrictions and limitations. But the future taught us that in this pandemic no prediction is true, except to be prepared for everything that may happen.
At the end of November, a variant as unexpected as it was contagious broke out to derail the good forecasts that the sector had for Christmas and has claimed between 20 and 30 hotel occupancy points. The extraordinary closure of hotel establishments It is registered mainly in Benidorm, while in the rest of the destinations levels of available hotel offer are maintained similar to that of 2019. Of course, the registered occupations have suffered a lot. December has ended with an occupancy between 37 and 45%, far from the 80% forecasts that were handled before Omicron.
The conclusion of the study is clear: the long-awaited tourist recovery takes a long time to arrive. The hotel sector suffers a lot and in 2022 we have weeks of significant difficulties ahead. Nothing to advise the start-up of no tax invention in the form of a tourist tax, unless what you want is to destroy a sector that has suffered so much during the pandemic.
Reference-www.abc.es