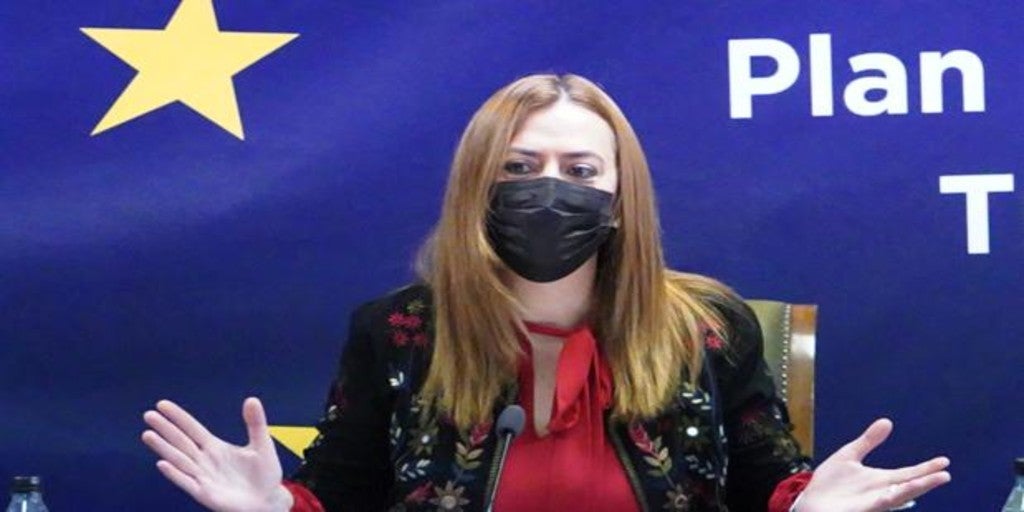 Barcones, in his socialist version: «Mañueco has left the whole world behind»
VALLADOLID
Updated:
Keep

The Regional Vice Secretary of the PSCL, Virginia Barcones, has demanded this Tuesday a change of government in Castilla y León on February 13 teal to ensure that the president of the Board, Alfonso Fernández Mañueco, has accredited these two and a half years that "he is not a good manager", for leaving "everyone the world behind », despite the funds that came to him from the Government of Spain, which he denounced have gotten into the" piggy bank ".
Barcones, what she abandoned her institutional role as a government delegate for a few hours, held a meeting with mayors and councilors of the province of Valladolid on the funds of the Recovery, Transformation and Resilience Plan of the Next Generation funds, highlighted that the "irresponsibility" of advancing the regional elections opens an opportunity for change and a way of managing thinking about people, what they live and want to continue living in the Community, young people and the shielding of public services, informs Ical.
In that sense, he indicated that the Government sent 843 million last year for extraordinary expenses derived from the Covid pandemic, although 165 were transferred to the Board's "piggy bank". Also this year, he added, with the 741 million a surplus has been generated until September of 442 million, since spending in the health and social health sector remained at 255 million.
"Of course, this is not managing for the people," he said, adding "this land needs a change," because he argued that when the difficulties were greatest, the priority of whoever has been ruling has not been the people or the shielding of the people. services, but to put the money sent by the Government in the "piggy bank."
Reference-www.abc.es