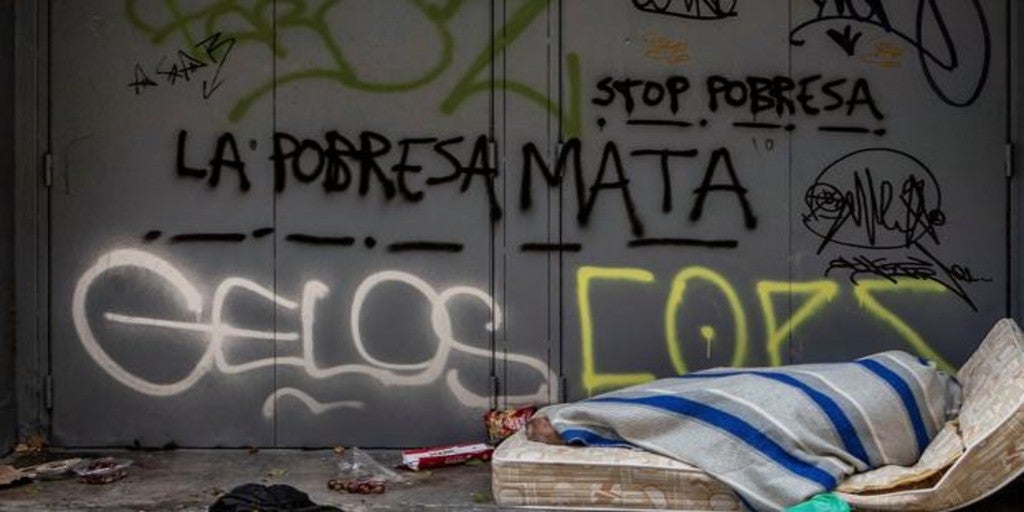 Arrested in Barcelona for kicking a homeless person in the head to rob him
BARCELONA
Updated:
Keep

It happened this morning in Barcelona, when a patrol of the Mossos d'Esquadra saw a 21-year-old boy kicking a man who was sleeping on the street in the head, with the intention of robbing him. The individual began to search the victim's pockets, but was unable to steal anything, as the agents proceeded to arrest him.
When the police searched the attacker, a Moroccan national, they found a stolen phone among his belongings. He had stolen it from a woman the previous morning, in the Plaza de las Tres Xemeneies, when she was on her way to her job. In total, the offender accumulates a score of records for similar events.
The day after stealing the woman's purse, the thief assaulted the homeless man on Avenida del Paral·lel.
He first pushed him and threw him to the ground, after which he began kicking him in the head. The quick action of the agents prevented the aggressor from fleeing. For their part, Emergency Medical Services (SEM) transferred the victim to a hospital where he is recovering from the minor injuries.
Reference-www.abc.es