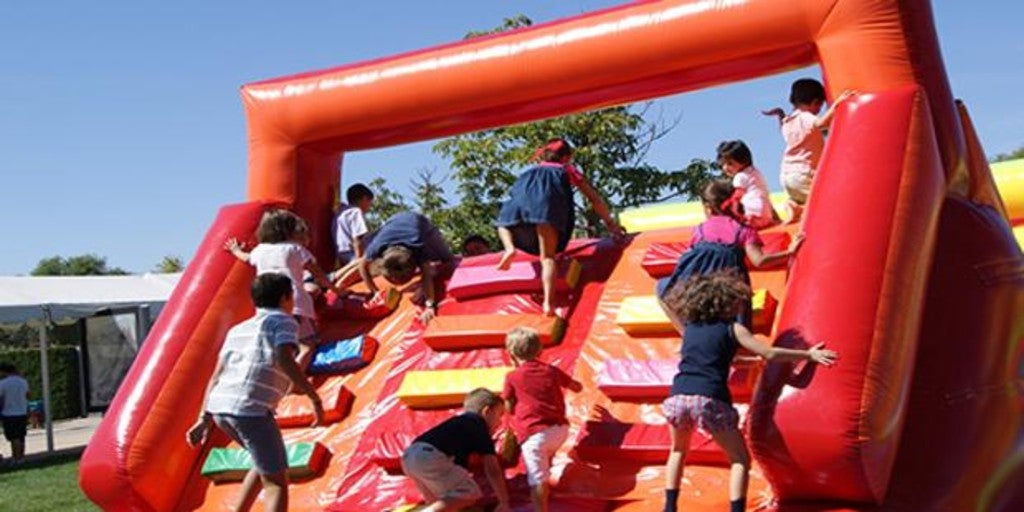 Accidents in bouncy castles leave three minors dead since 2016 in Spain
Madrid
Updated:
Keep

The death of an 8-year-old girl at a fair in the Valencian town of Mislata, brings the number of minors killed by this type of accident to three since 2016 in Spain. The minor was seriously injured after flying through the air from the bouncy castle in which she was playing, which was raised due to the strong gusts of wind.
The
February 17, 2016 A four-year-old boy died in the Virgen Macarena hospital in Seville, after suffering a respiratory arrest, and then a cardiac arrest, when another child fell on him while both were playing in a bouncy castle installed in La Rinconada, on the occasion of the carnival celebration. from San jose.
Furthermore, in the following year, 2017, a 6-year-old girl passed away after being seriously injured in an incident at an attraction of the same type in the town of Caldas de Malavella (Gerona). Others six minors were injured in the accident that happened in a restaurant. The castle was raised and moved about 40 meters above the roof of the premises due to a failure in the anchorage. In this way, the minors who were inside were fired at a distance of between 10 and 20 meters, hitting the ground and suffering wounds of diverse consideration. In addition, last November 2021, the two owners of the restaurant accepted a sentence of one year in prison for reckless manslaughter.
In other countries
On December 16, 2021, one of the most serious bouncy castle accidents in the world occurred in Australia. They died six children after falling from a height of about ten meters after lifting the pull of the ground by the strong wind on the Australian island of Tasmania. The incident took place at Hillcrest Primary School in Devonport, Tasmanian Police Commissioner Darren Hine explained, adding that "a gust of wind caused the bouncy castle to fly off."
Reference-www.abc.es