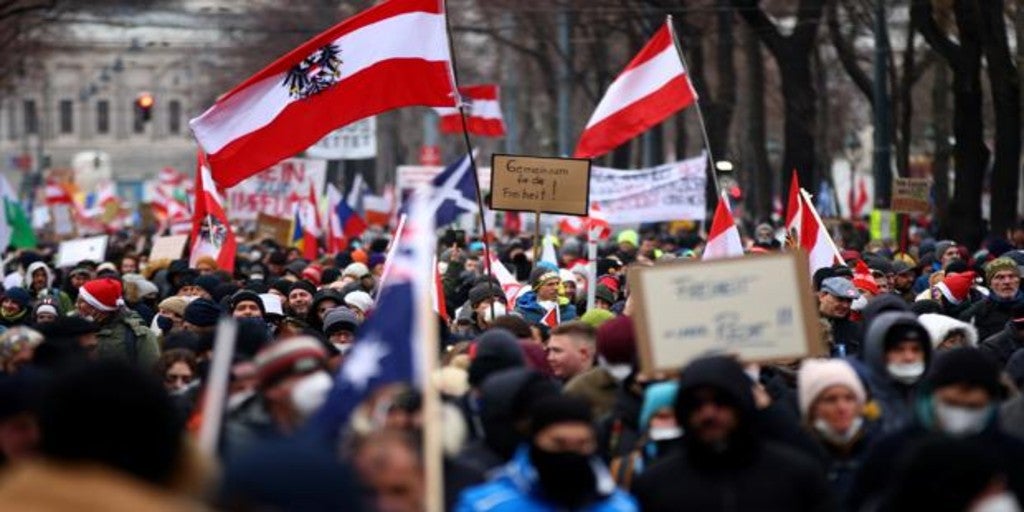 Thousands of people protest against Covid-19 restrictions in Austria, Germany and the Netherlands
Updated:
Keep

More of 40,000 people They have demonstrated this Saturday in Vienna to protest against the closure and the plans to make vaccines mandatory in order to curb the coronavirus pandemic.
Faced with an increase in infections, Austria last month became the first country in Western Europe in reimposing a lockdown and in making vaccination against the virus mandatory.
The protesters carried banners with messages such as: "I will decide for myself", "make Austria great again" or "new elections". "I'm here because I am against mandatory vaccinations. I am in favor of human rights, and the violation of human rights must stop, "a protester told Reuters Television.
"We are protecting our children," cried another.
There have been around 1,200 police officers deployed to control the marches and there are some detainees. According to police estimates, more than 40,000 people participated in the demonstration.
But not only Austria is hosting demonstrations against the restrictions imposed by the virus. In Germany, at least five journalists have been slightly injured while covering an unauthorized protest in Berlin against government-imposed measures.
Also in the Netherlands, thousands of people have protested in the city of Utrecht against the restrictions that took effect last weekend.
Reference-www.abc.es