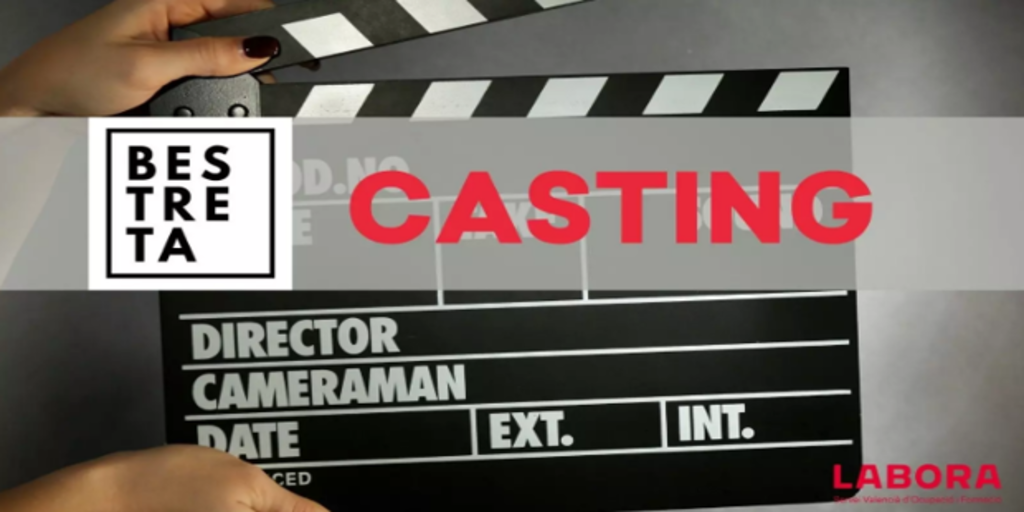 They are looking for professionals in dance, interpretation and extras for a series on the Bakalao Route
VALENCIA
Updated:
Keep

The Valencian company Bestreta, specialized in casting and figurative direction, is looking for dance, acting and extras professionals for a series on the Bakalao Route.
Works, the Valencian Employment and Training Service manages, through its employment portal, more than 4,000 job offers for Bestreta-Casting and Production, which will shoot a series called 'La Ruta', reports this body in a statement.
Offers are for different roles of appearing ranging from professionals dance even trained staff acting to develop short script roles. The Valencian company, specialized in casting and figuration direction, will be part of the filming that will be in various locations in the Valencian Community, mainly by the Ribera Baixa, during the winter and spring 2022.
In order to be eligible to participate in the casting, interested persons must be registered in Labora as jobseekers so that the candidacy is taken into account.
If you have never been enrolled in Labora before, there is a tutorial You can see how to make the first registration and if the person is already registered in Labora for a previous claim, in this video you can see how to reactivate. Once all the applications have been collected, Bestreta will make the final selection. For additional information about the process, you can send an email to [email protected]
There will be different castings for generic extras, who will have to have a age between eighteen and 45 years. From the company they warn that they will discard current aspects or looks or people with visible tattoos, to protect the setting.
Twins and cars registered before 93
As special calls, they also seek twin brothers and cars with registration prior to 1993, for which it will be necessary to send photos of the vehicle. The offers will be published gradually depending on the needs of the company, they conclude from Labora.
Reference-www.abc.es