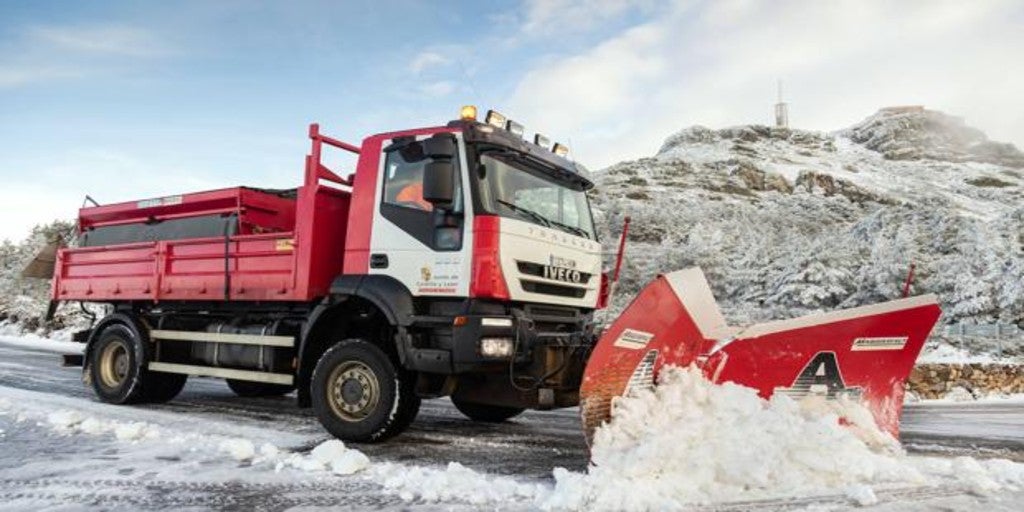 The snowfall alert has been activated since midnight in the mountains of León, Palencia and Burgos
VALLADOLID
Updated:
Keep

The Government delegate in Castilla y León, Virginia Barcones, has activated the snowfall alert phase from 00:00 on Sunday, December 5, in the Cantabrian Mountains of the provinces of Leon, Palencia and Burgos, where accumulations of up to 30 centimeters thick are expected.
Specifically, these accumulations would occur in lto the Leonese mountain, while that in the Palencia peaks the accumulations would reach 18 centimeters and in the case of the province of Burgos, in relation to the Cantabrian Mountains, the thickness would reach 17 centimeters, according to the Government Delegation in the Community.
The alert will be extended from 5:00 a.m. to the Iberian Mountain Range in the provinces of Burgos and Soria, where accumulations of up to 10 centimeters, while at 11.00 the alert will reach the Central System in the provinces of Segovia and Soria, with expected thicknesses of up to seven centimeters.
This snowfall phenomenon is expected to last only during the day on Sunday, as specified by the State Meteorological Agency (Aemet) in its warning system.
Reference-www.abc.es