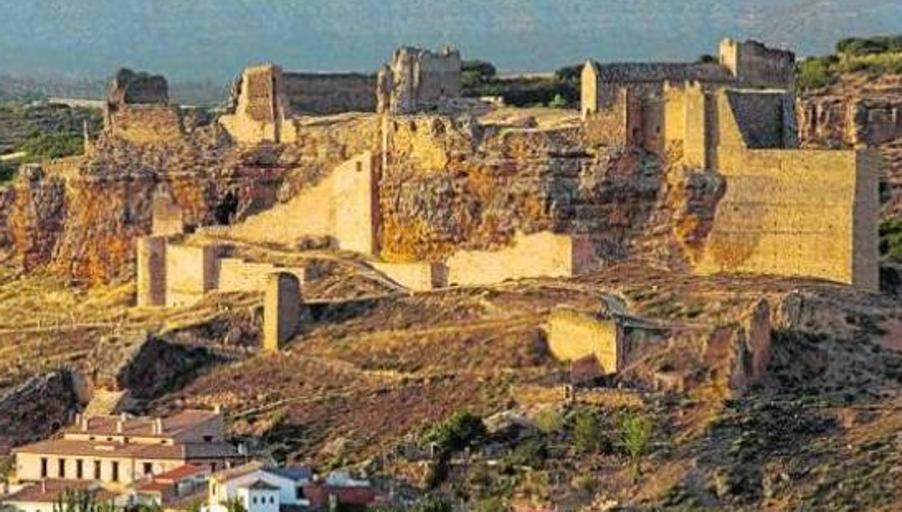 The emergency works in the castles of Zorita de los Canes and Alcaraz conclude
Albacete
Updated:
Keep

The Ministry of Education, Culture and Sports, through the public company Trasgsa, has concluded emergency works both in the castles of Zorita de los Canes and Alcaraz, which had suffered damage caused by heavy rainfall from DANA which took place on September 1.
The Deputy Minister of Culture and Sports, Ana Muñoz, has indicated that, from the regional government, we have wanted to act from the first moment to preserve as best as possible these two monuments of our cultural heritage and has added that these emergency works will be followed by others to continue improving their conservation.
Specifically, in the Castillo de Zorita we have proceeded to remove rubble and consolidate part of the outer wall, since the semicircular tower of the barbican through which the caliphal gate with horseshoe arches is accessed collapsed.
The works began with the marking and perimeter fencing of the area affected by the collapse, as well as the accesses to it in order to provide security to the area.
Subsequently, an action plan was established for the removal of the collapsed remains of the tower, as well as a safety analysis for the execution of the works. In this planning, an archaeological survey was included in the accesses to the affected area, in order to plan the future cleaning, clearing and stockpiling of materials from the collapse of the tower.
Debris work on the collapsed tower has resulted in the removal of 215 tons of stone and earth from the collapse, locating the base of the circular tower, as well as the wall adjacent to it.
After these works, the conditioning of the entrance to the castle will begin so that visits to the interior of the castle can be resumed as soon as possible.
Regarding the Alcaraz Castle works have been carried out shoring and consolidation of the Morcil tower, one of the bastions erected in the 15th century, the result of the last reforms carried out in this fortress by the Marquis of Villena.
Scaffolding has been installed to prevent its possible collapse, which would have caused the irreparable loss of one of the most characteristic elements of the monument, with a huge landscape and visual impact given that, due to its position, it constitutes a visual element of the first order from the urban area.
Likewise, there was a danger that part of its factory could affect, with its collapse, material goods belonging to the urban area, given the steep slope of the slope on which the structure is located, and the proximity, at the foot of it, of various buildings inhabited in urban areas.
In addition to the installation of this scaffolding, stabilization work on the structure has begun, as well as planimetric, topographic and archaeological control studies for future actions to promote its definitive restoration.
Reference-www.abc.es