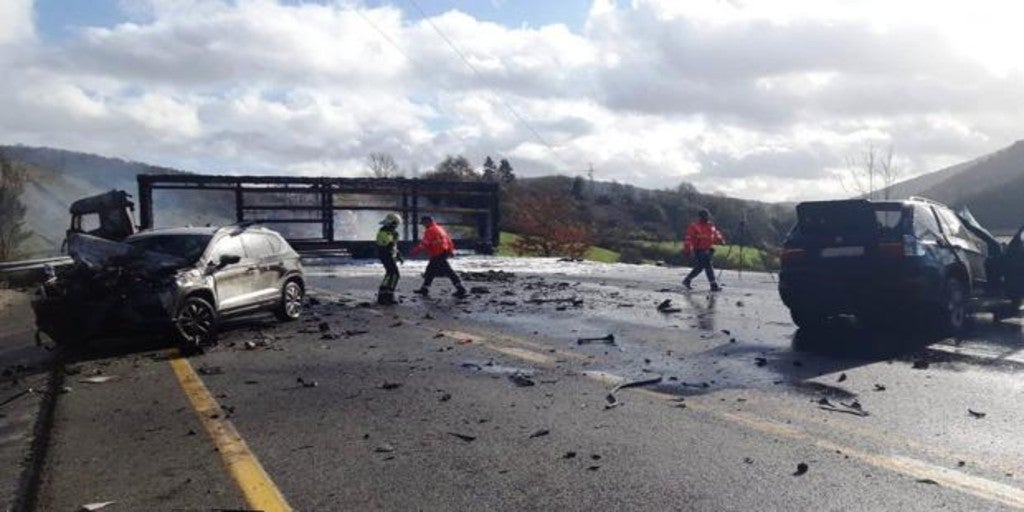 One deceased and 4 injured, three minors, in a collision between two passenger cars and a truck
Pamplona
Updated:
Keep

The N-121-A, Pamplona-France via Behobia, has claimed a new death and four injuries, three of them minor, according to the brief information from Foral Police in the first minutes of this event, which has also caused traffic cuts, in both directions, in this area already trafficked by cars and trucks and more so on a festive long weekend like the one these days.
A truck and two passenger cars have collided with the result of the death of a person and four injured people, of which three are minors, according to the first data that is provided Foral Police.
The road is closed in both directions and alternative detours are being made through the old crossing and the Autovía del norte, A15. Ambulances and fire teams have been sent to the place, in addition to Foral Police who has taken over the proceedings.
The N-121-A, is precisely being improved and creating three lanes, one for overtaking, in several sections, because it is one of the roads in Navarra with the most black spots due to fatal accidents that occur.
Reference-www.abc.es