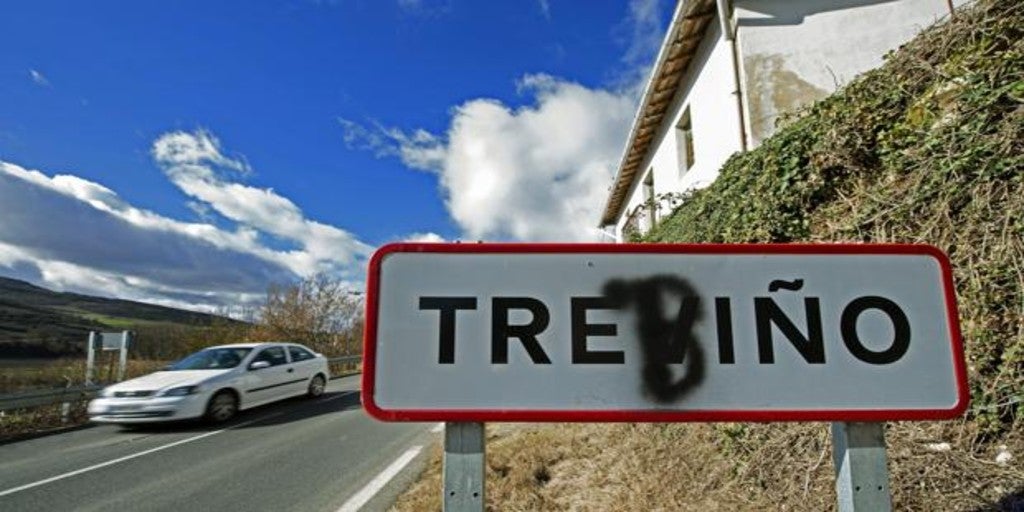 Justice agrees with the Junta de Castilla y León and annuls the plan to promote the Basque language in Treviño
BURGOS
Updated:
Keep

The Litigation Court Nº1 of Burgos annuls the 'Basque Plan' of the County of Treviño, a municipal agreement of the Municipality of the municipality that he wanted the linguistic normalization of the Basque language in his territory. The ruling recognizes that, regardless of the social use that Basque may have in the County of Treviño, "there is no legal basis for its declaration as an official language in Castilla y León."
In this sense, they point out that it can only be contained in the Statute of Autonomy, where such consideration is not foreseen, because they indicate that the local corporation "cannot adopt an agreement that seeks its normalization", as reported today by the Board through a statement.
The Legal Services of the Council of the Presidency of the Junta de Castilla y León challenged the municipal agreement of the City of Treviño, considering the local entity "incompetent".
The contentious appeal was filed as a result of the resolution of the Minister of the Presidency, Angel Ibáñez, who ordered to challenge the agreement of the Treviño County Council of November 20, 2020.
The ruling, applying article 3 of the Spanish Constitution and articles 5 and 6 of the Statute of Autonomy – by virtue of which Only Spanish is the official language in Castilla y León– determines that said 'Basque Plan' of the City Council is "null and void" because it was issued by a "manifestly incompetent" body, relying on the precedent established in the judgment of January 21, 2005 of the Supreme Court, which precisely studied a similar plan approved at the time by the Autonomous Community of the Basque Country.
As the regional legal services in Burgos pointed out, neither the existence of a Framework Agreement between the Burgos Provincial Council and the Álava Provincial Council, among whose subjects was the promotion and promotion of Basque, could justify the approved Municipal Plan, because said Agreement it constituted "an agreement with merely administrative effects, and its content did not foresee its development and implementation by the City Council."
The director of the Legal Services of the Junta de Castilla y León, Luis Miguel González Gago, pointed out that this ruling, which also imposes the coasts on the Treviño County Council, it is "subject to appeal before the Contentious Chamber of the Superior Court of Justice of Castilla y León, so we will have to wait and see if the interested local corporation appeals it."
Reference-www.abc.es