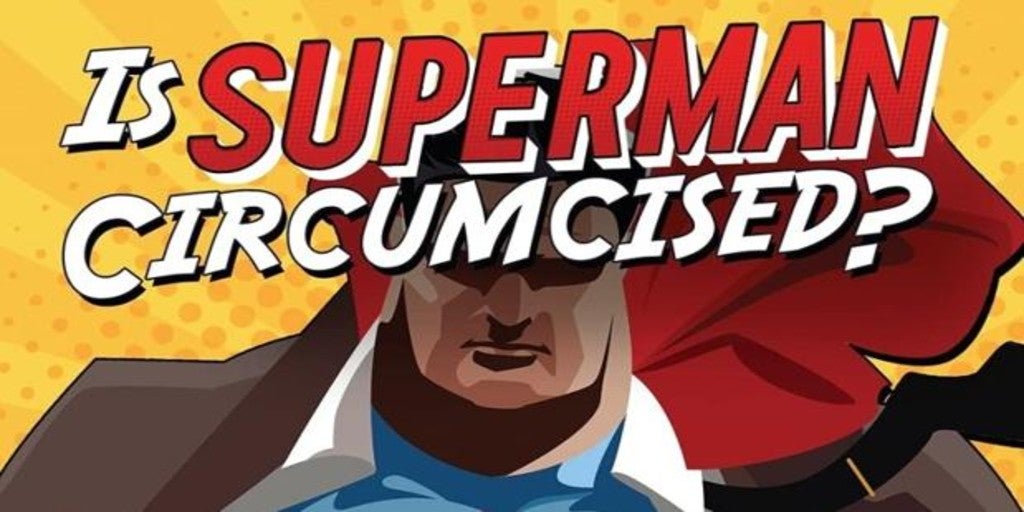 'Is Superman circumcised?' wins the award for the rarest book title of the year
Updated:
Keep

'Is Superman Circumcised?', An essay on the Jewish influences of the superhero from the planet Krypton, has won the fun Diagram contest on what is "the strangest book title of the year."
This award, organized by the magazine 'The Books' and with a popular vote, had five other finalists competing against the winner:' Hats: a very unnatural history " Curves for the mathematically curious', 'The life cycle of things Russian: From Fish Guts to Fabergé ',' Health and Environmental Benefits of Camel Products' and 'I Don't Give a Shit: How to Handle Challenging Behavior in Schools'.
'Is Superman circumcised?' he won 51% of the public vote to win this award, in which more than 11,000 people voted.
In previous years, the winners were 'How to Avoid Huge Ships' or 'The Great Book of Lesbian Horses'.
The award was devised in 1978 by the co-founders of The Diagram Group, a cooperative of writers, artists and publishers, to spend time at the annual Frankfurt book fair. The inaugural award went to 'Proceedings of the Second International Workshop on Naked Mice'.
This year's winning book, written by Roy Schwartz, is a study of Superman's Jewish influences since the character's creation by immigrants Jerry Siegel and Joe Schuster, who "based their hero's origin story on Moses, his strength in Samson, their mission in the Golem and their nebulous secret identity in themselves.
Reference-www.abc.es