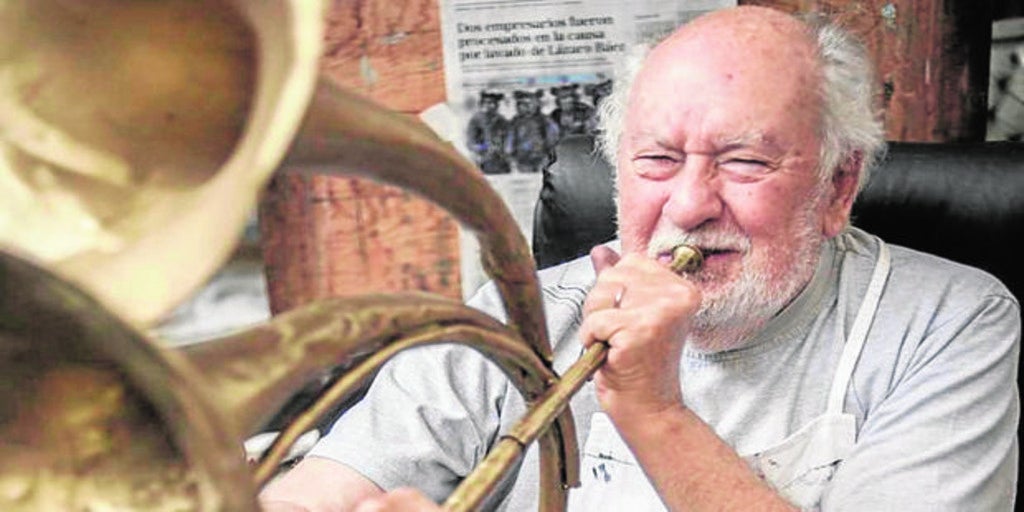 Guillermo Roux: wise and versatile painter
Updated:
Keep

Born in 1929 in Buenos Aires, and died there on the 22nd, Guillermo Roux was the son of the Uruguayan cartoonist Raúl Roux, of French origin and Peronist ideas. Its beginnings, in the Flores neighborhood, were there. After studying at the Manuel Belgrano National School of Fine Arts, he held his first solo show in 1952 in Peuser. Starting in 1956, he expanded his studies in Rome in the workshop of Umberto Noni from Triest. This taught him the technique of fresco, and that of mosaic, and to look in the mirror of the masters of the past, especially the primitive ones, and then Leonardo, Bellini, Titian or Tiepolo.
'Red Medias' (1957), and especially 'El cloth amarillo' (1958), which he donated to the National Museum of Fine Arts, are magnificent examples of his art, in those early days.
That Italian fondness, also evident in his landscapes of Sicily, in his sets for Rossini's 'Il Turco in Italia', for the Columbus, or in his untimely desire to pose anachronistically as a teacher of yesteryear, would always remain alive.
Wise and versatile painter, at times variegated carnival, he achieves silent still lifes a la Morandi or De Pisis. Rare enigmatic presences populate it: that guitarist between screens, those headless readers and tennis players, those masked or fanning women …
After his return, in 1960, to his native country, he taught drawing in Jujuy, where he would be one of the founders of the School of Arts and Crafts. Residing for a time in New York, where he discovered Hopper, but also Diebenkorn, he exhibited in Bonino (1972) and Marlborough (1996). Also in London Marlhorough (1972) and Madrid (1999). In Parisian Jeanne Bucher, three times (1977, 1982, 1987), with Bernard Noël and Henri Maldiney, among others, as presenters. Jean Clair, Hubert Haddad and Marc Le Bot also noticed his work. His 'cursus honorum' is completed by the painting prize at the 1975 Sâo Paulo Biennial, his presence at the Venice Biennale in 1982 and 1984, and exhibitions at the Phillips Collection in Washington (1988) or the Staatliche Kunsthalle in Berlin (1990 ).
Prophet in his country, where he had the complicity of Romualdo Brughetti, Jorge Glusberg, Romero Brest or Rafael Squirru, he was an academic of the Fine Arts, he wrote a lot, and he exhibited twice at the Fine Arts. In 1981 he illustrated with etchings, for the publishing house Dos Amigos, 'Rosaura', by Ricardo Güiraldes. From 1994 is his mural 'Woman and masks', in the Galerías Pacífico on Florida Street. From 2005, his 'Tribute to Buenos Aires', in the César Pelli building on Libertador avenue. Another mural, in an epic key, 'The Constitution guides the people' (2011), is in the Santa Fe Legislature. His daughter Alejandra Roux, also a notable painter, an exhibitor in her day at Utopia Parkway, prolongs the saga.
Reference-www.abc.es