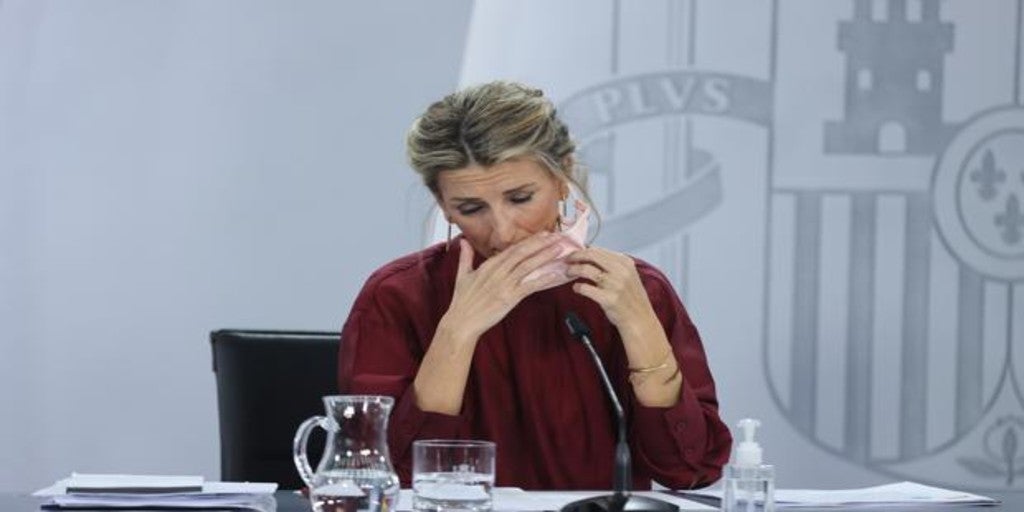 Government infamies
Updated:
Keep

Pedro Sánchez and his Cabinet knew of the serious risk inherent in holding the March 8, 2019 demonstrations, despite which they called and cheered, with the consequent tragic consequences. The news does not take us by surprise. We knew it. What is nauseating is that a minister of that Government, Yolanda Díaz, now confesses that she warned of the danger and was silenced by her colleagues, that she agreed to remain silent in order to remain in the armchair and that she did not rebel when thousands of innocent people began to die. , victims of a virus whose spread could have been slowed if the protection of public health had prevailed over the struggle between PSOE and Podemos to win the flag of official feminism. What
It is nauseating is that both the Public Prosecutor's Office and the State Attorney's Office requested the dismissal of the case opened against the Government delegate in Madrid for authorizing these marches, presumably at the request of their hierarchical superiors, fully aware of the recklessness involved in granting that permission. What is nauseating is that the president has not stopped putting on medals and declining responsibilities, when every day his resounding failure in managing this calamity is more evident. One more infamy of the many that mark his mandate.
Infamy was linking Spain's destiny to Frankenstein and infamy is leading the monster's efforts to destroy our nation and our democracy.
It is infamy to grant political respectability to a party heir to a terrorist gang whose crimes it has never condemned, and even more infamy to agree to support the State Budget in exchange for voting in Congress against the motion presented by Citizens to prohibit public tributes paid to his hitmen. Infamy for the PSOE, which thus spits at the memory of its militants killed by ETA, the other victims of the gang and all of us who attended this whitewashing of Bildu in disgust.
It is infamy to buy ERC deputies with taxpayer money stolen from Madrid and other communities, while one million euros are denied for psychological assistance to those affected by the La Palma volcano and aid remittances to the island are indefinitely delayed. Infamy is to prevent children in Catalonia or Valencia from going to school in Spanish and to impose children's programming in Basque on Navarrese. Infamy for the PSOE, which thus spits on the Constitution and equality among Spaniards.
It is infamy to sign an official request to the House for "action to be taken" against some critical journalists whose incisive questions annoy spokesmen for the far left and their separatist friends. Infamy is trying to muzzle freedom of the press in the name of a presumed "cordiality" that is actually submission. Infamy for the PSOE, which thus joins its acronym to those of the liberticide enthusiasts of censorship and spits on its own democratic history.
Reference-www.abc.es