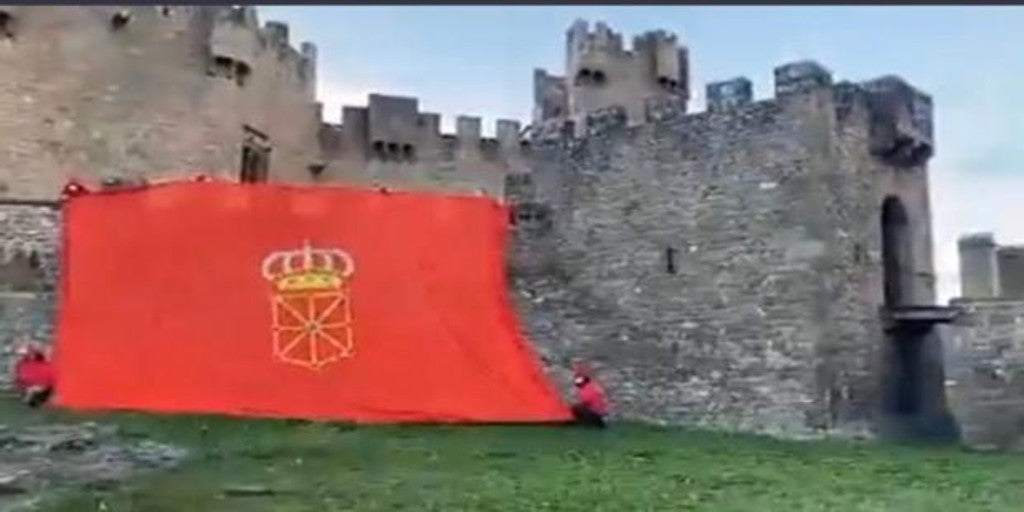 Foral Police deny having prevented a tribute to the Navarrese insignia
Pamplona
Updated:
Keep

Foral Police of Navarra has officially denied in a statement that yesterday the Regional Government prevented the deployment of the flag, in the celebration of the Navarra Day, at Castle of San Francisco de Javier, co-patron with San Fermin, of the autonomous community. The autonomous police force thus rejects "information that appeared in some communication medium of this Community", in the sense that the agents did not allow the display of the flag by members of the organization that calls itself "Banderazo de Navarra", an act to which, precisely, some members of the regionalisa party could join UPN and parliamentarians of Navarra Sum, already holding the flag next to the fortification.
In fact, as other photos certify, the provincial flag was displayed on the esplanade of the castle next to the basilica where mass is celebrated every year in honor of the patron saint of Navarra and of the missionaries, and whose building, enclosures and premises are managed by the Jesuit Community, order to which the Navarrese missionary belonged.
The official statement of the Provincial Police says, verbatim:
– "Yesterday, and after the celebration of mass in the basilica of Javier in honor of the patron saint of Navarra and on the occasion of the celebration of Navarra Day, a flag of Navarra of great dimensions in the esplanade of the castle.
– No member of the Foral Police of Navarra it tried to condition, much less prohibit, the aforementioned display of one of the most universal and respected symbols of our Community.
– No member of the Foral Police of Navarra proceeded to identify no person at the scene for the alleged incident described.
– No member of the Foral Police of Navarra conditions an expression of freedom such as the one mentioned, even less when it had been communicated to the Delegation of the Government of Spain in Navarra ".
Foral Police which indicates that he does not know the origin of said information, concludes by reiterating that "the Navarra flag is Symbol of our Community regulated by the Foral Law 4/2020 and that the Foral Police of Navarra she will always be ready to defend them and use them correctly for professional, legal and deep respect reasons ".
Reference-www.abc.es