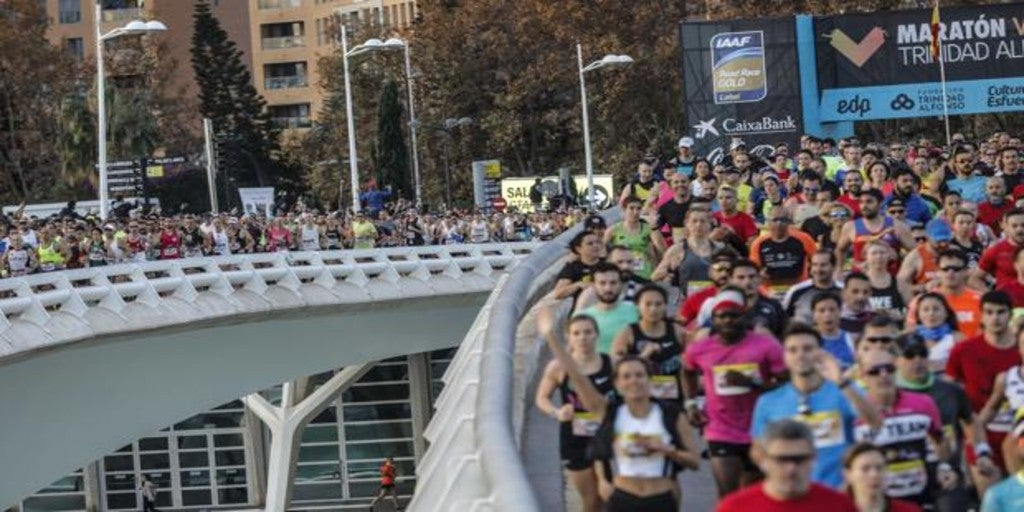 When do the roadblocks begin for the Valencia Marathon
Updated:
Keep

The celebration of Valencia Marathon Trinidad Alfonso EDP will cause different traffic conditions and roadblocks during this weekend in the capital of the Turia. The sporting event, which will bring together more than 16,000 runners, will take the city through a 42 kilometer circuit that will pass through different neighborhoods and emblematic places.
The race will take place next Sunday, December 5, from a quarter past eight in the morning to three in the afternoon, although both on Friday and Saturday there will also be traffic cuts for the assembly of the route, according to the information that offers the Valencia City Council.
As detailed by the Traffic Management Center of the local Consistory, this Friday, December 3 The circulation of cars on the Monteolivete bridge and the Professor López Piñero road in the direction of the city center will be prohibited.
The Saturday, December 4, the vehicular traffic of cars will be prevented from four o'clock in the afternoon on the Avenida Instituto Obrero, where the exit area of ​​the runners will be placed. Likewise, from ten o'clock at night it will not be possible to circulate on Professor López Piñero street between Alcalde Reig and Muñoz Suay streets.
For race day, Sunday, December 5, the streets through which the Valencia Marathon runs between eight and three in the afternoon will be closed, depending on the passage of the participants.
Free buses until 4:00 p.m.
In parallel, the City Council has reported that EMT buses will be free Sunday December 5 until four in the afternoon. Likewise, the Traffic Management Center will monitor incidents in real time, which can be consulted on the City Council's website and on its social networks.
The test will finally have 15,865 registered participants, after the more than 6,000 casualties that have occurred in the last months of this 2021. Of this census, sixteen percent are beginners in the distance and thirty percent run for the first time the Valencia Marathon, which this year registers a 39 percent foreign participation.
In addition, it will feature a cast of high level elite with which it is expected to achieve the best world record of the year and position itself among the three best marathons in history. Proof of the interest that the test has aroused is that the event can be seen in 207 countries and 386 television channels, that is, in 90 percent of the planet.
Reference-www.abc.es