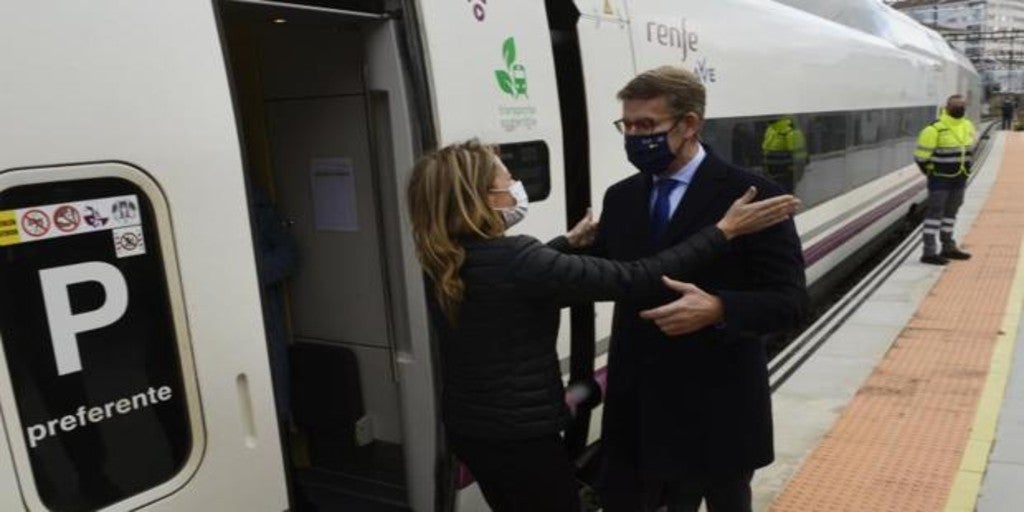 The Xunta fears that the AVE line will not be built to reach Vigo without detours
Galicia
Updated:
Keep

As of next December 21, Galicians will finally be able to get on the AVE to travel to Madrid. Peror if you leave Vigo you will have to almost reach Santiago to continue the journey. To avoid the detour, of about 20-25 minutes, for years the construction of a railway line known as the Cerdedo variant. But the Railway Infrastructure Administrator (Adif) it has not included it in its Indicative Strategy with the priority investments planned for the 2021-2026 period. The absence in this document has raised the alarms in the Xunta. "We are extremely concerned," stressed this morning the Minister of Infrastructure, Ethel Vázquez.
In statements to the media collected by Ep, Vázquez regretted that the variant of Cerdedo "is excluded" from Adif's actions for the next few years.
What's more, in the General State Budgets for 2022 there is "an insignificant item of 200,000 euros, and no future planning". The variant would involve the construction of a platform to house the new 53-kilometer railway line.
«We found that the Government of Spain has eliminated it from its planning, and in the Xunta we cannot agree, "said Ethel Vázquez, who has called on the central government and the Ministry of Transport, Mobility and Urban Agenda in particular to promote this route and to report on" a schedule and a specific horizon. " The councilor recalled that the possible alternative, the Miño route, has "tremendous deficiencies" and warned that "the people of Vigo need a competitive connection in line with the 21st century" to travel to the Plateau by train.
These words from Ethel Vázquez come hours after the mayor of Vigo, Abel Caballero, has guaranteed that this work will be done, since it is "a priority" of the Government of Spain. According to the mayor, if the Cerdedo variant does not appear in Adif's Indicative Strategy, it is because in that document "there are only the projects that are in the informational study phase" and the variant will be in that phase "shortly".
Reference-www.abc.es