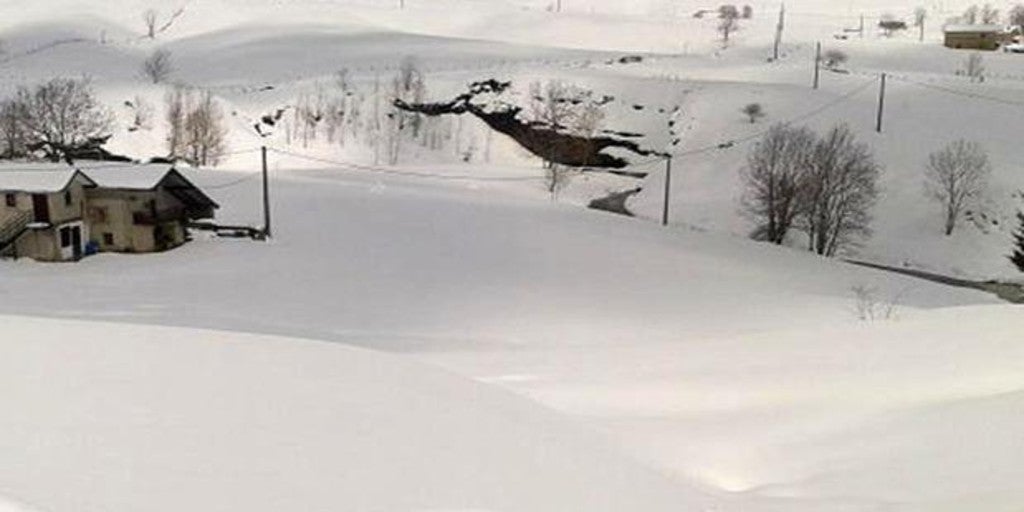 The UME rescues two people trapped by the snow in the port of Estacas de Trueba (Burgos)
BURGOS
Updated:
Keep

Military of the Fifth Emergency Intervention Battalion (BIEM V) of the Military Emergency Unit (UME) have participated this morning in the rescue of two people who had been trapped inside your vehicle in the port of Estacas de Trueba (Burgos), due to the large amount of snow accumulated in the area that impeded circulation on the BU-570 road.
Receiving the intervention order at 2.36 am, the BIEM V sets up a unit made up of 29 soldiers and 16 media, among which were a snow plow truck, a special caterpillar vehicle (Argo) for transporting on snow, an ambulance and a cynological team with five search dogs.
The unit proceeded to open the road with the snowplow wedge and at 3.30 hours they visually contacted the two people.
It was found that they were in perfect condition and, once the snow had been removed from the road that impeded the movement of the vehicle, they were evacuated to the town of Espinosa de los Monteros (Burgos).
In coordination with the Government Delegation in Castilla y León, the two rescued people are put in contact with a neighboring relative of that town at 4.25 hours, according to sources from the armed institute.
Reference-www.abc.es